The SS Imperator was build in Hamburg Germany for the Hamburg American Line, when built she was the largest ocean liner in the world. She was the first of three successively larger Hamburg American Line ships that included the SS Vaterland and the SS Bismarck.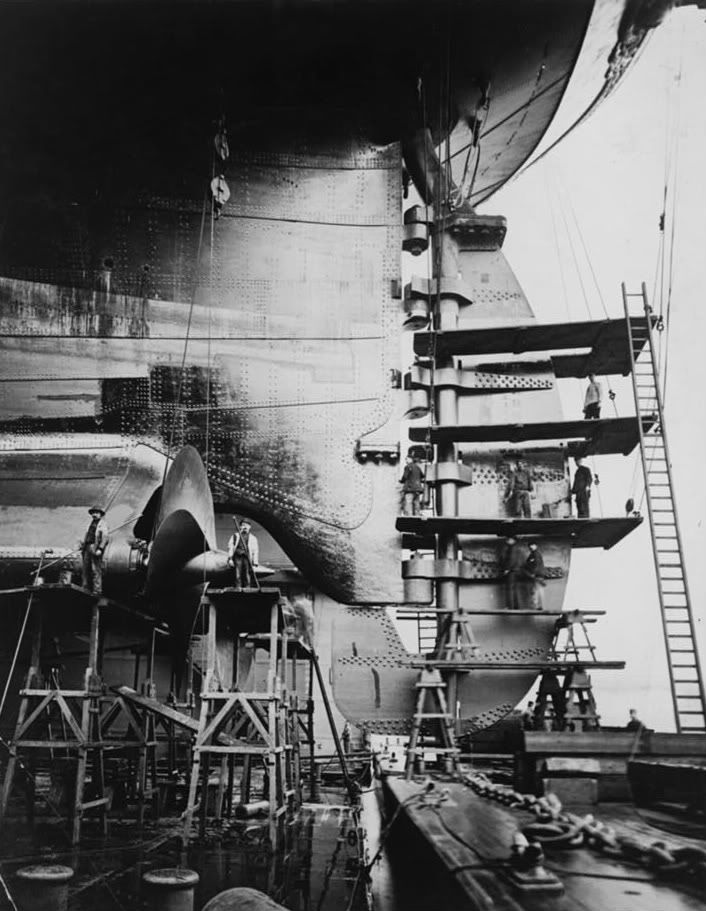 Image Credit: The Bain Collection at the Library Of Congress at Washington D.C.
Photograph of the Rudder and screws of the S.S. Iperator, taken in 1912 and showing Shipbuilders on scaffolding at the ships construction site in Hamburg, Germany.
With the outbreak of war in 1914 she was confined to port for the duration, until she was employed by the U.S Navy as the USS Imperator, a troop ship to return soldiers home from the front at the end of the war. After this assignment, she was given over to the British as part of the war reparations and renamed the RMS Berengaria under the Cunard line, were she sailed for the rest of her career.