Production on the electric vehicles began in 1907, by what was then known as the Anderson Carriage Company. The vehicles were initially popular, with Clara Ford, wife of Henry Ford, being among their many famous owners.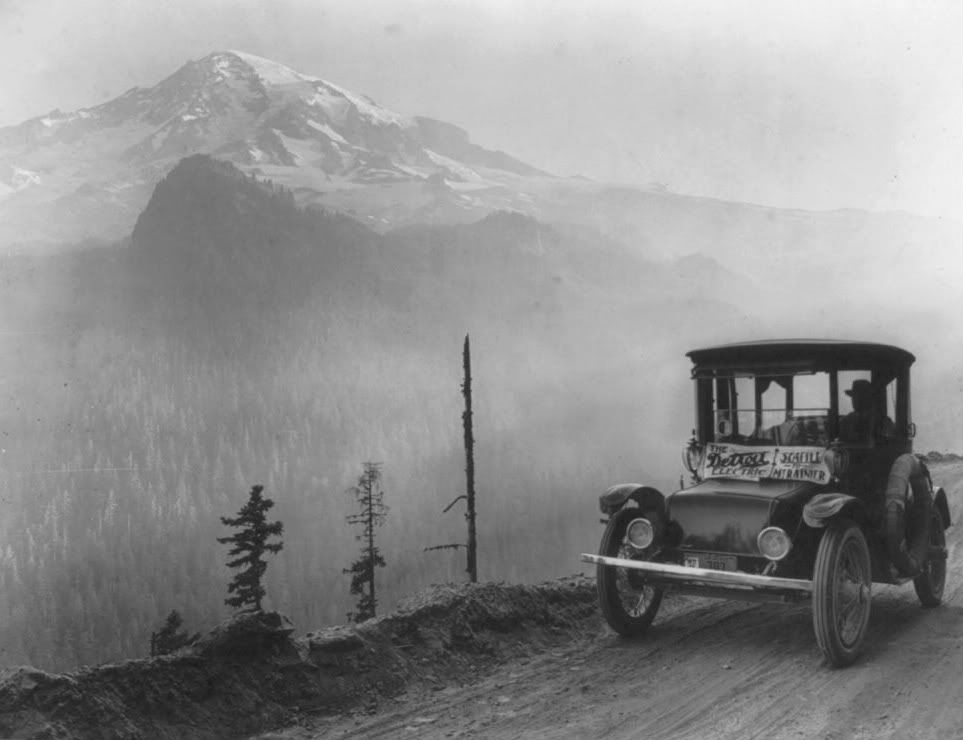 The Detroit Electric going from Seattle to Mt. Rainier 1919.
The Anderson Electric Car was powered by a rechargeable lead acid battery, which was advertised as reliably getting 80 miles (130 km) between battery recharging. With a top speed of about 20 miles per hour (32 km/h), which was considered respectable for city driving, it was marketed to women and professionals who needed a reliable easy use vehicle.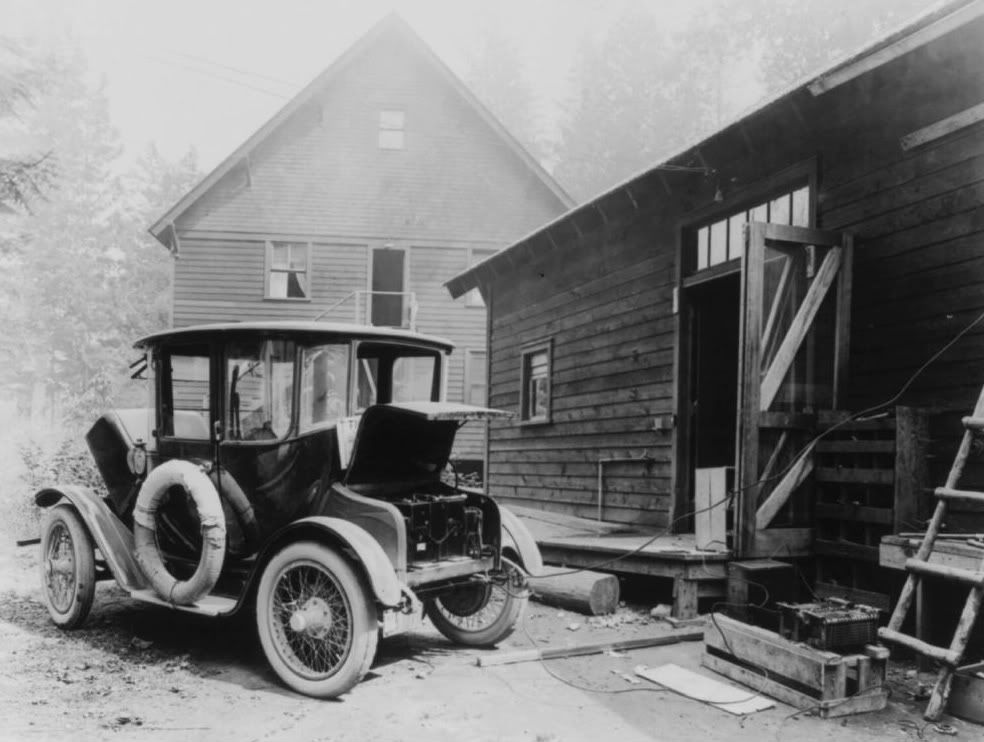 Electric auto at re-charging station. August 25 1919.
Between 1910 and 1920 the high price of gas, and the first world war helped to push production to a peak of between 1000 and 2000 cars a year.
In 1920 the name of the Anderson Carriage company was changed to The Detroit Electric Car Company, with the car maker detaching its body business to a separate entity that became part of Murray Body and the motor/controller business which became Elwell-Parker.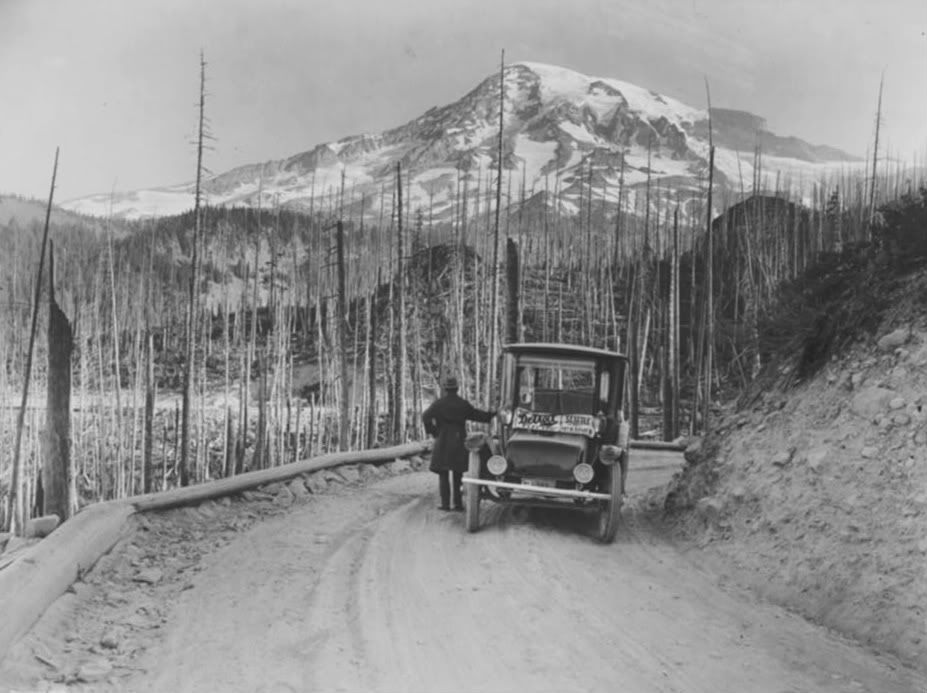 A Detroit Electric automobile stopped on road by burnt-over land, with snow-covered mountain in background, Washington 1919.
The stock market crash of 1929 hit sales hard and the company filed for bankruptcy, some production did continue on a small scale for some years after, with cars being made to orders, The last Detroit Electric being sold in February 1939.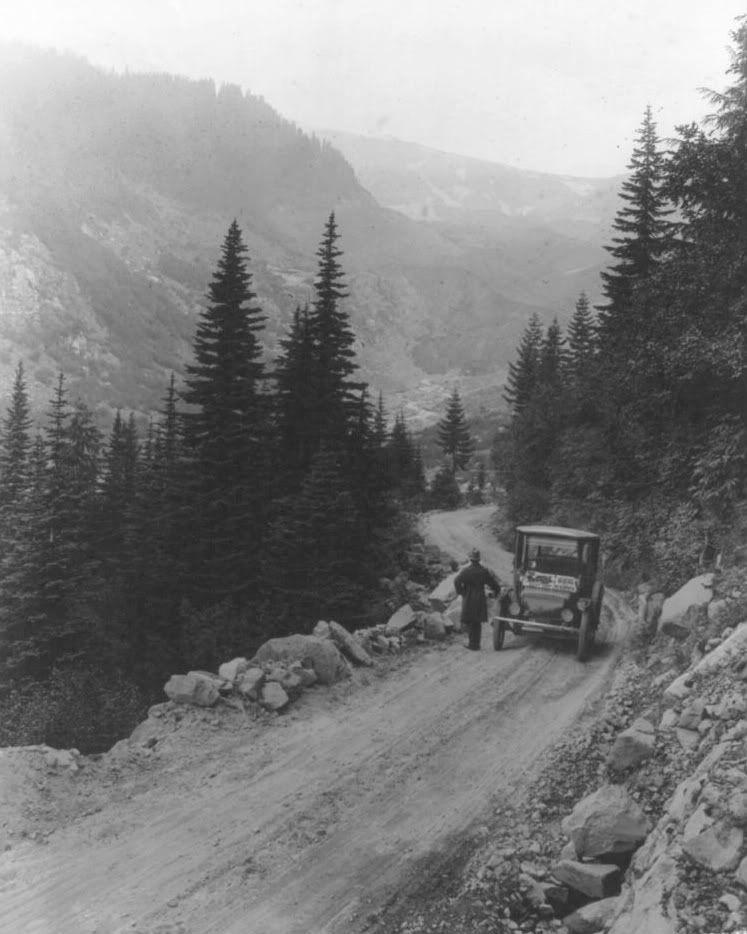 A Detroit Electric automobile on promotional tour through mountains from "Seattle to Mt. Rainier"1919.
More Information.