Bertha Lum (1869-1954), was an American artist, active mainly in the first half of the twentieth century, who specialised in woodblock prints and paintings in the Japonism style.
Lum studied art at the Chicago Institute of Art under Frank Holme were she first became interested in the Japonism movement. After her marrige in 1903 Lum travelled extensively in Japan studying wood carving under Iagmi Bonkotsu and printmaking from Nishimura Kamakichi.
Lum developed an exotic style that combined the influences of art nouveau with the more traditional style of Japanese block printing. This fusion lead to a rich and exotic style, full of lantern lit smoky scenes, which while harking back to an older more traditional style, retained a modern interpretation that was full of depth and interest.
Frost by Bertha Lum 1920.


Mother West Wind 1920.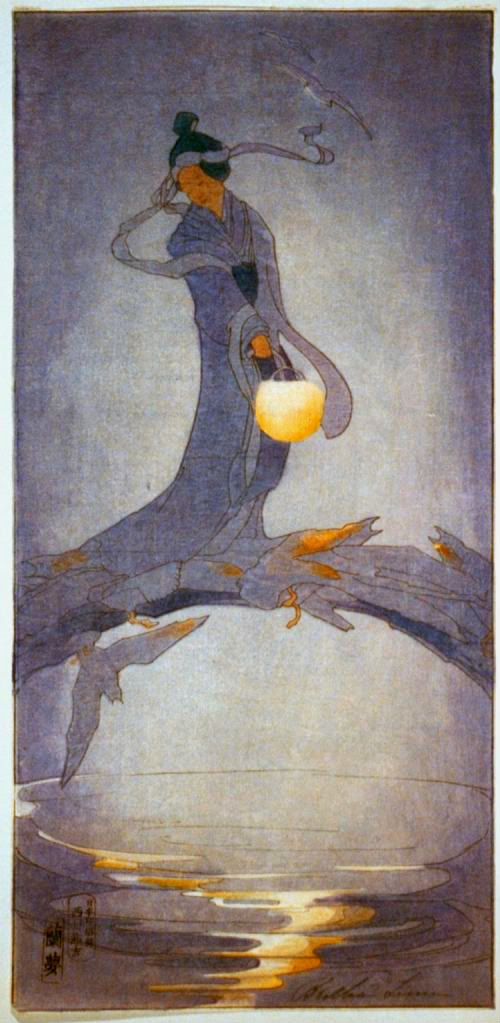 Tanabata 1913.


Point Lobos 1920.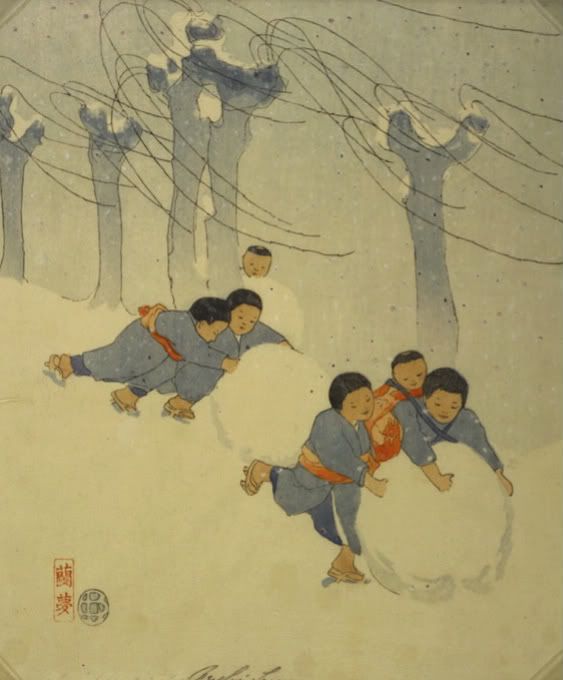 Snowballs 1913.


Fishermen 1913.



Geisha girls 1908.



In The Garden 1904.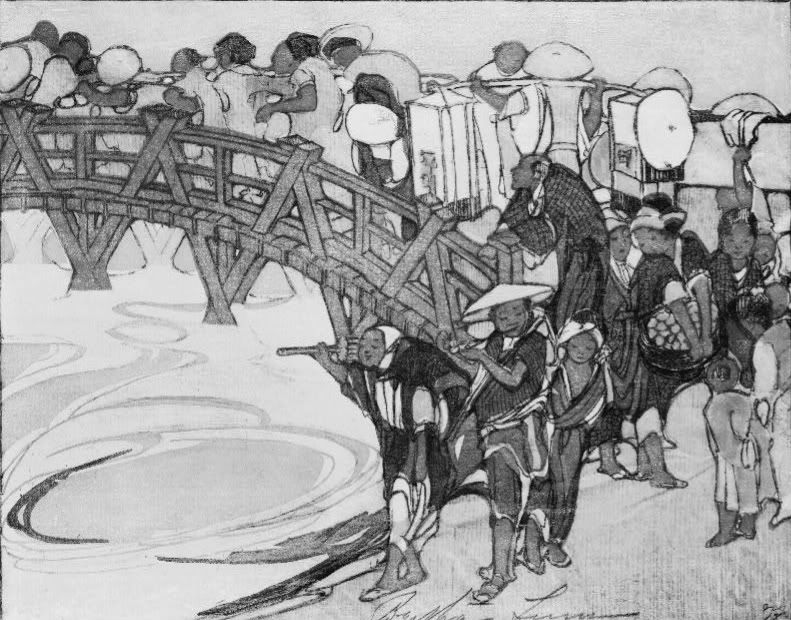 Passing Crowds 1922.
The Procession 1918.
More Information.