A small selection of photographs by the celebrated American photographer Marion Post Wolcott. The photographs in this collection are selected from the photographic series taken by Marion Post Wolcott while working for the Farm Security Administration during the late 1930's and early 1940's.
This small selection of photographs show a snapshot of American life at the end of the depression era and the start of the war boom years. There seems to be a sense in the pictures of an ending of the rural, depression era, America, and the start of the confident post war America of the 1950's.
Cabins imitating the Indian teepee for tourists along highway south of Bardstown, Kentucky July 1940.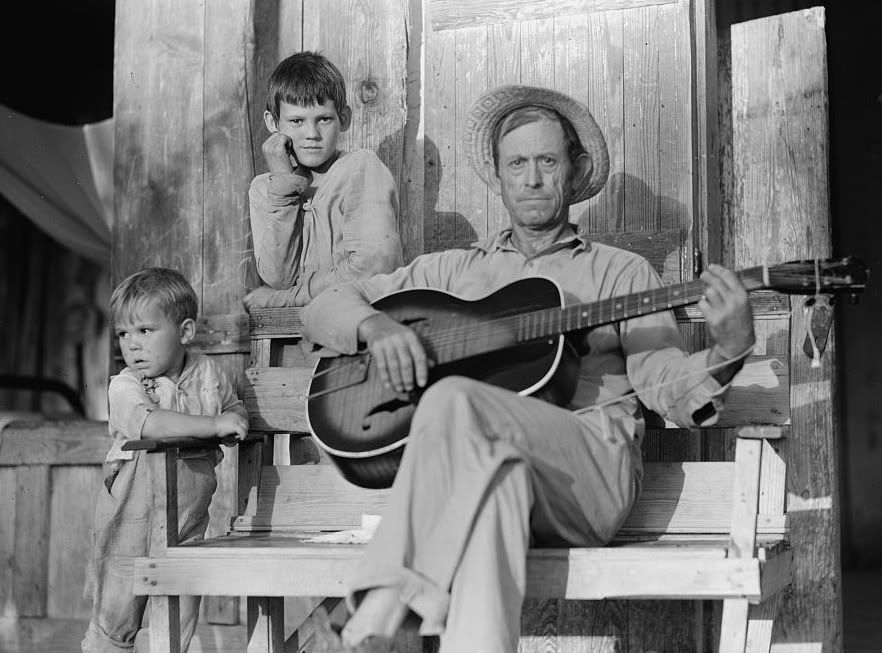 Natchitoches, Louisiana 1940.
Natchez, Mississippi August 1940.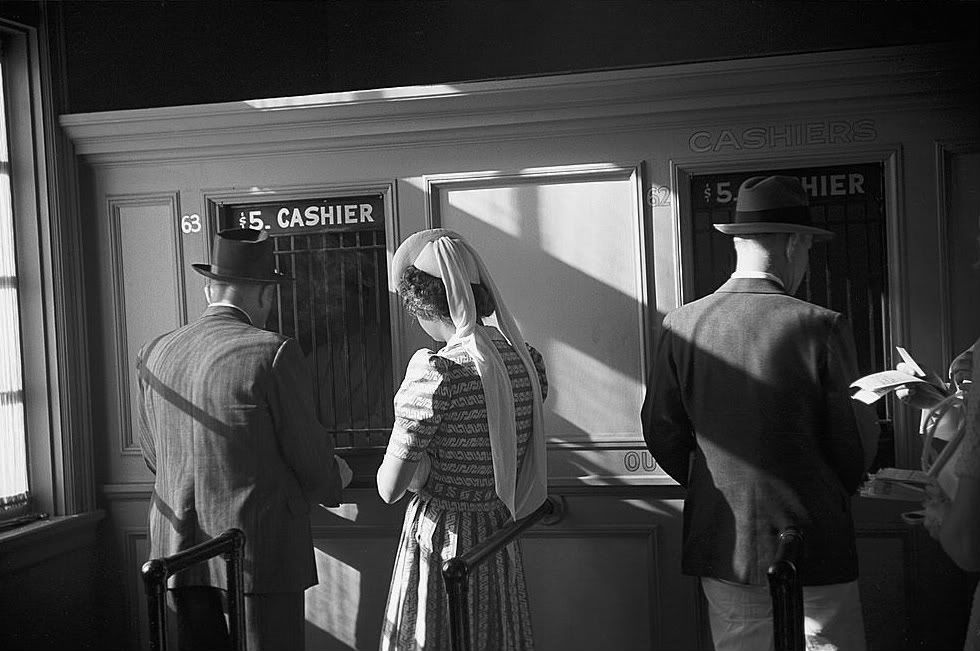 The horse races, Hialeah Park, Miami, Florida 1939.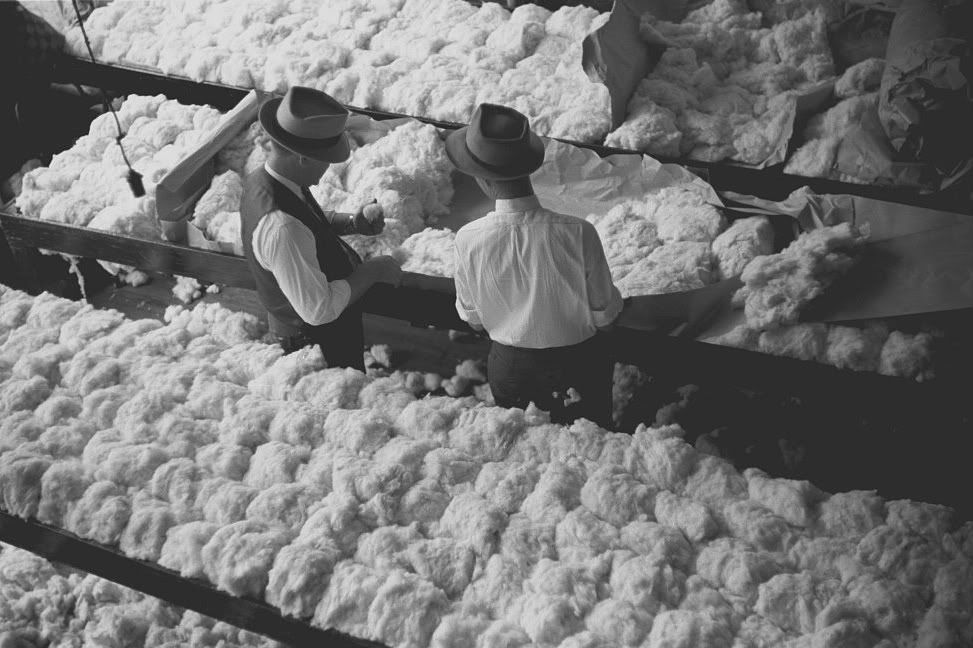 Sampling and classing cotton in classing rooms of cotton factor's office, Memphis, Tennessee 1939.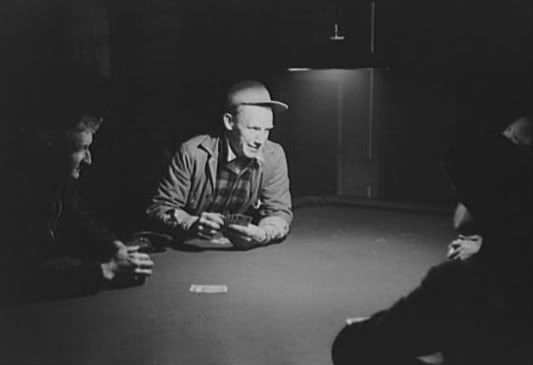 Farmers playing cards on a winter morning, Woodstock, Vermont 1939.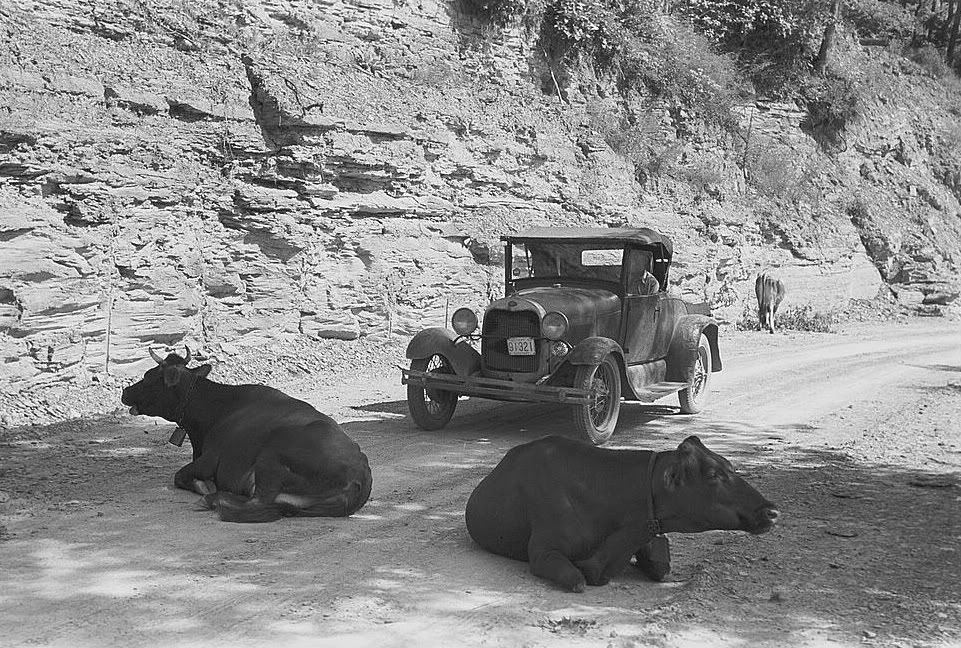 One of the hazards of driving over Kentucky mountain roads. Photograph taken Near Jackson, Breathitt County, Kentucky, July 1940.
Itinerant preacher from South Carolina saving the souls of the construction workers at Camp Livingston job near Alexandria, Louisiana, December 1940.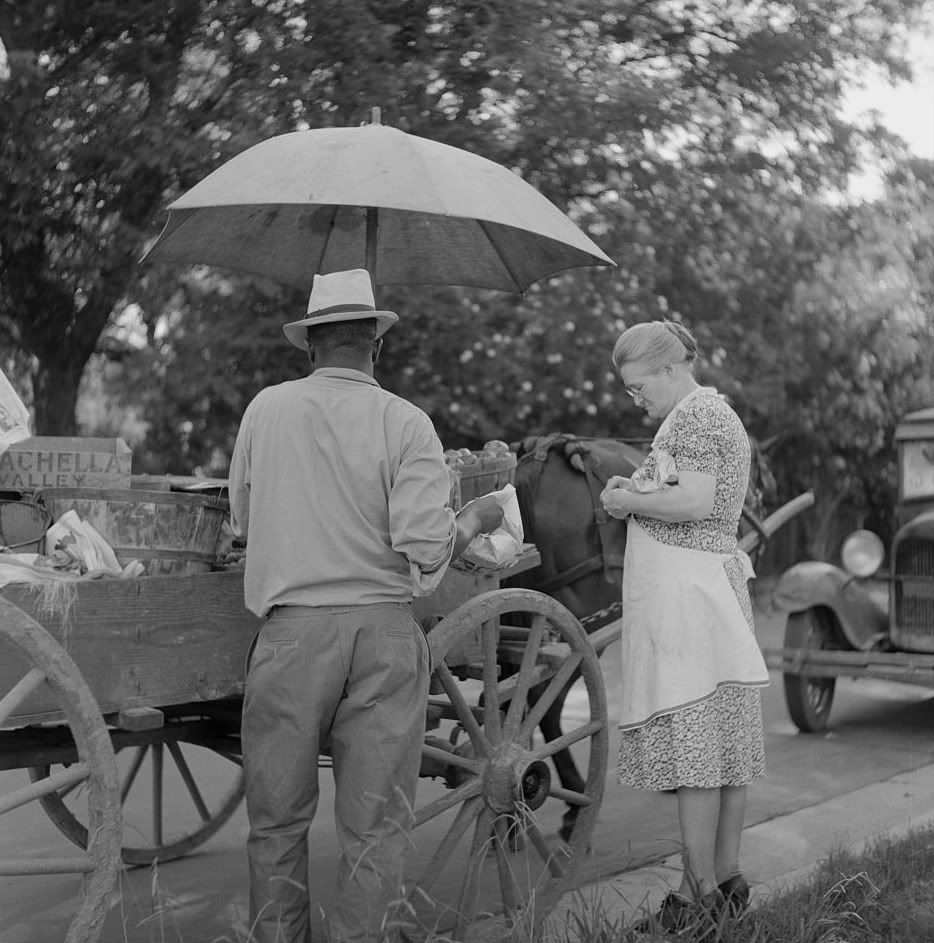 Natchez, Mississippi, August 1940.
Mountaineer trying to change a tire with a fence post as a jack. Up South fork of the Kentucky River, Breathitt County, Kentucky 1940.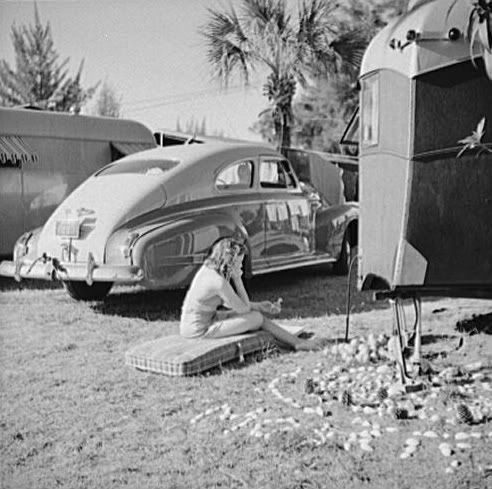 Guest at a Sarasota trailer park, Sarasota, Florida. Beside her garden made of shells and odds and ends. The camp has garden club for members organized for the purpose of making the surroundings attractive, January 1941.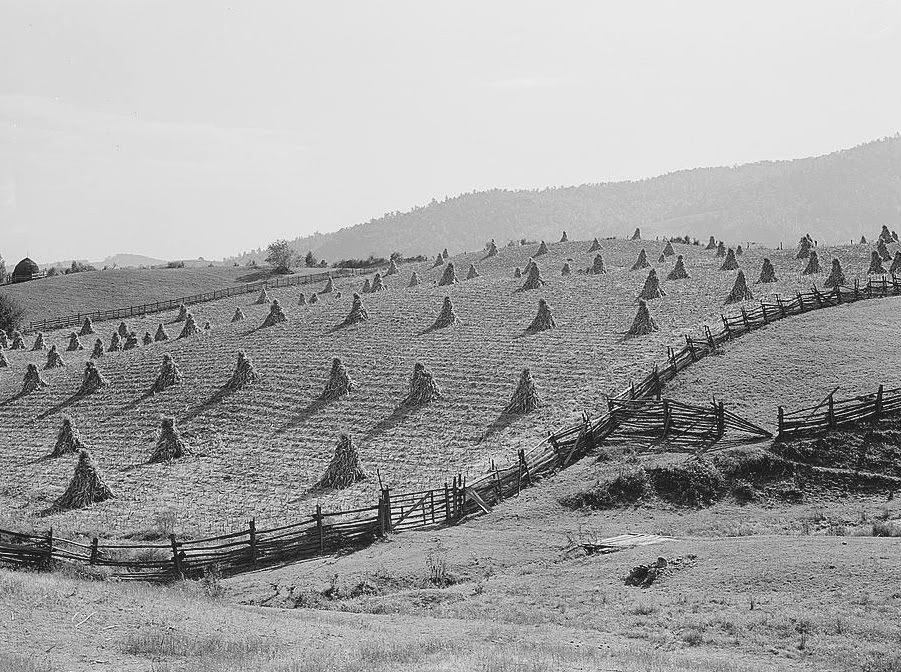 Corn shocks and fences on a farm near Marion, Virginia October 1940.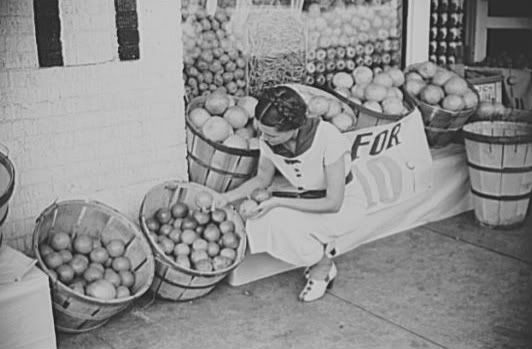 Shopping at a grocery store, Lakeland, Florida.
More Information.
All photographs are courtesy of the Library Of Congress At Washington D.C. F.S.A Collection.