Pearl Tobacco cover from 1871.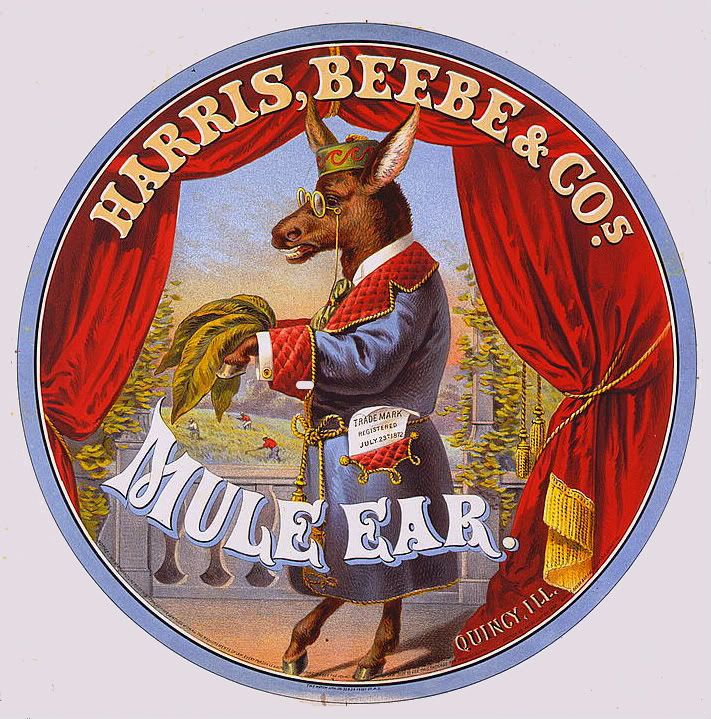 An 1868 Mule ear cover for Harris, Beebe & Cos., Quincy, Ill.
An early endorsement for tobacco from general Ulysses S Grant, cover for a box of Grants Tobacco 1874.
Cover for a box of Ariel Tobacco 1869.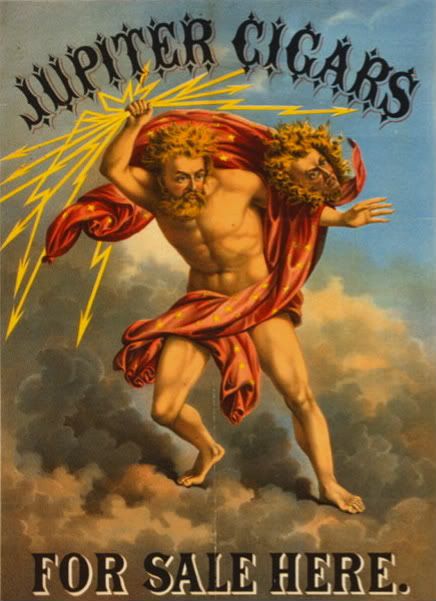 1868 poster advertising "Jupiter cigars for sale here."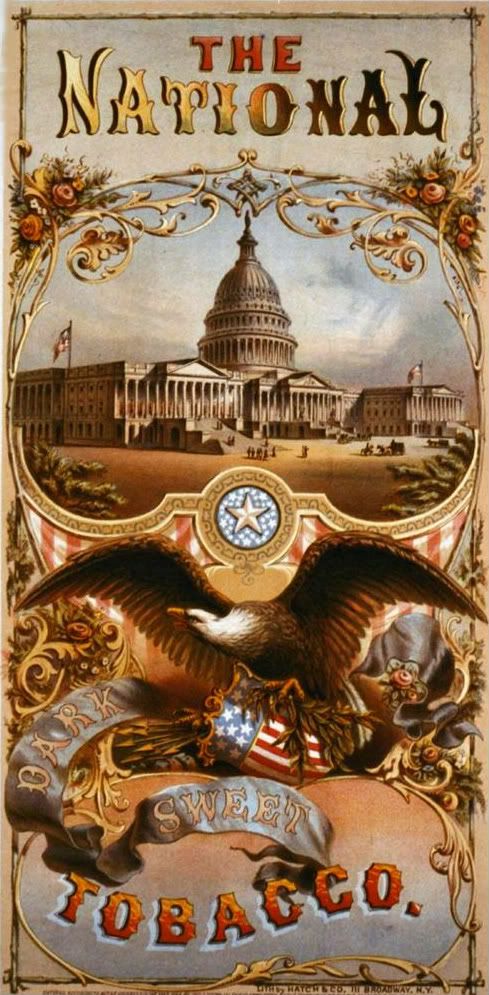 Cover of a box of The National Tobacco 1868.
Print of a tobacco label showing a head-and-shoulders portrait of a dog dressed as a man, facing forwards, wearing monocle, shown with a bottle of champagne, a pipe, and a bag of pipe tobacco in the foreground, Captioned as The Young Swell.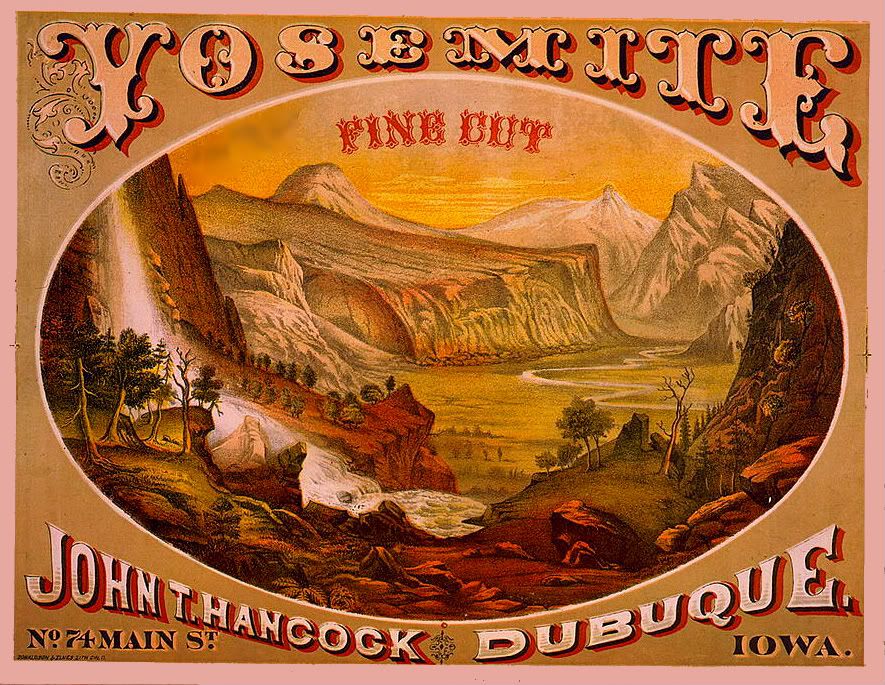 Yosemite Tobacco, Fine Cut, produced by John T. Hancock, Dubuque, Iowa 1872.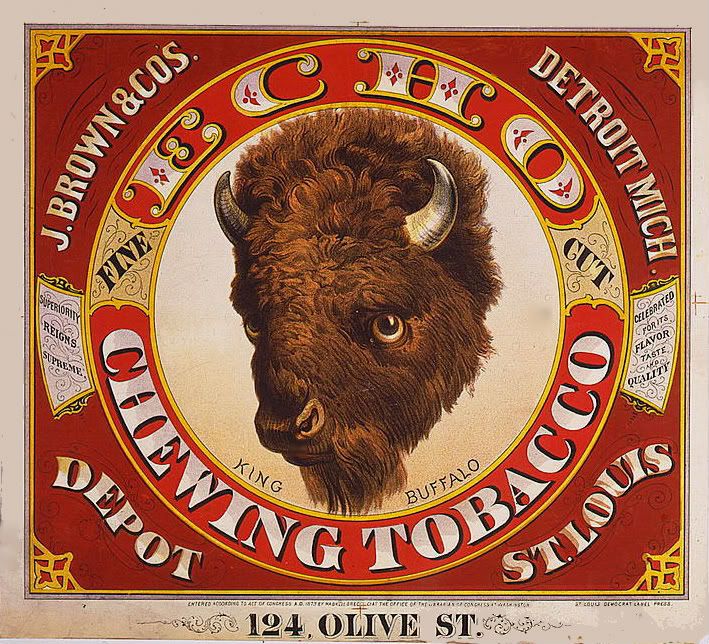 Tobacco label for Echo Chewing Tobacco by J. Brown & Co. of Detroit, Michigan 1873.
Cover for Flora brand 1873.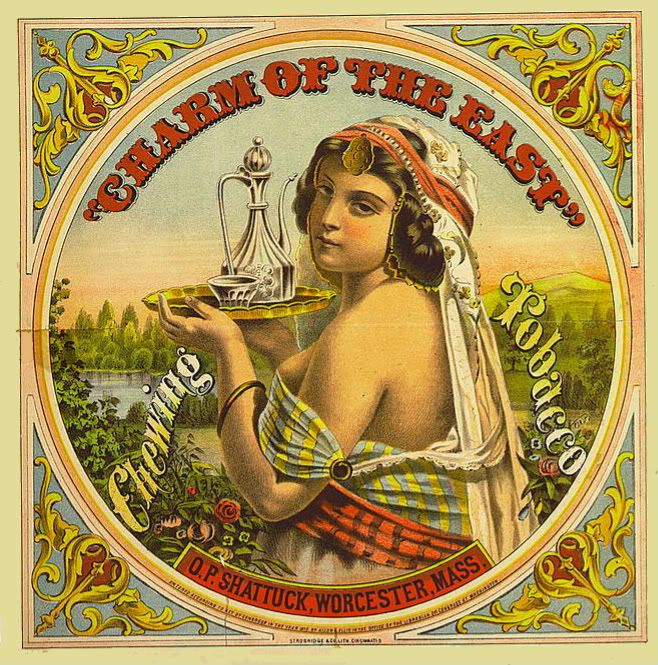 Charm of the East Chewing tobacco cover, produced by O.P. Shattuck, Worcester, Mass,1872.
Suggett & Kimball's peerless tobacco, 1864.
Tobacco label for national Guard Brand Tobacco, label shows three officers of the New York State Militia 1857.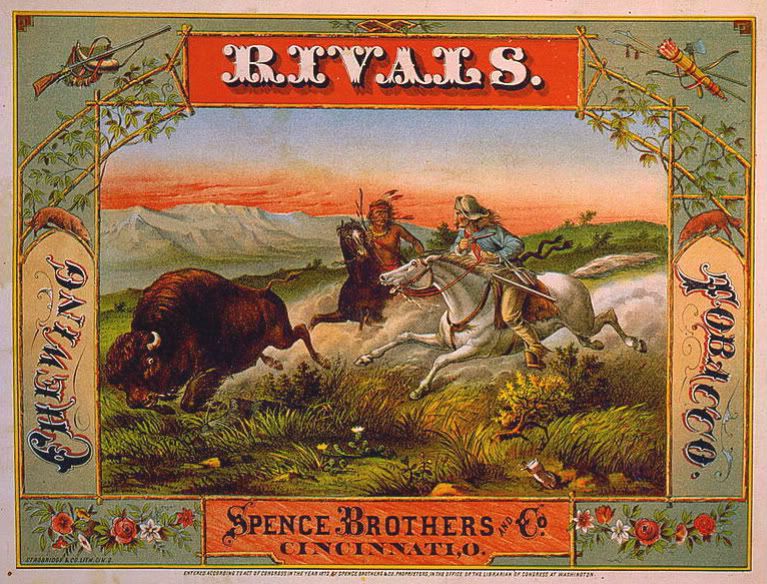 Rivals brand Chewing tobacco by the Spence Brothers and Co., Cincinnati, O. 1872.
Neptune brand box cover, Manufactured by J.L. Adams 1866.
Tobacco label for Ocean queen box cover 1875.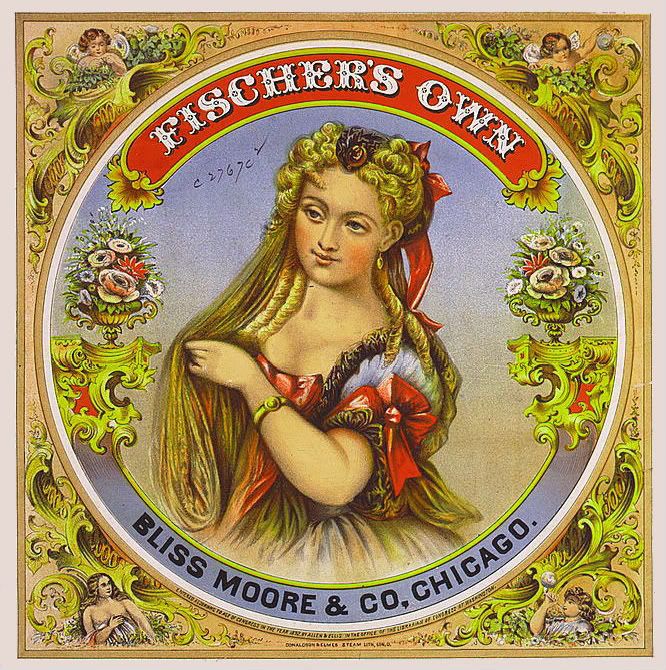 Fischer's own, produced by Bliss Moore & Co., Chicago 1872.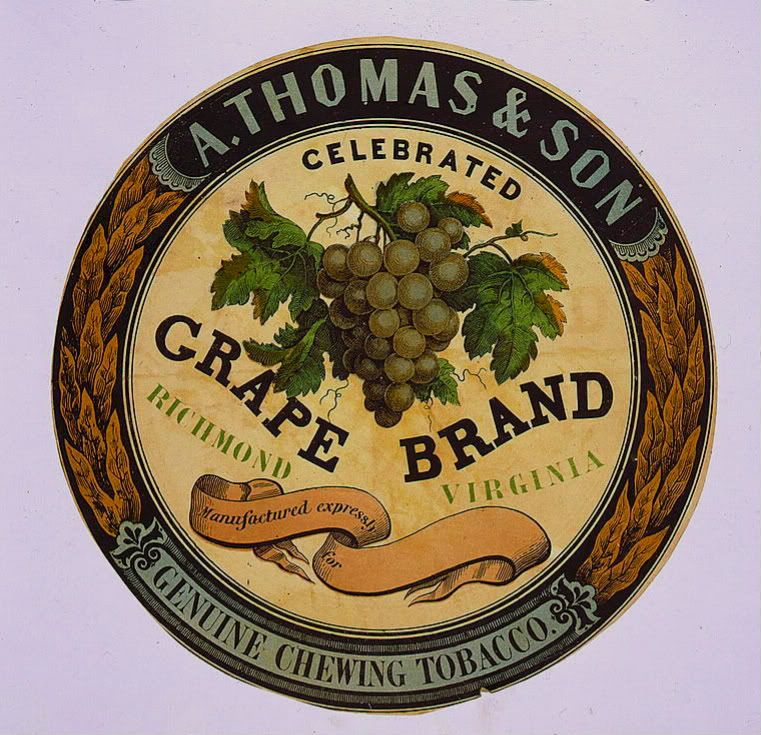 Box cover registered by A Thomas & sons sometime between 1860 and 1880.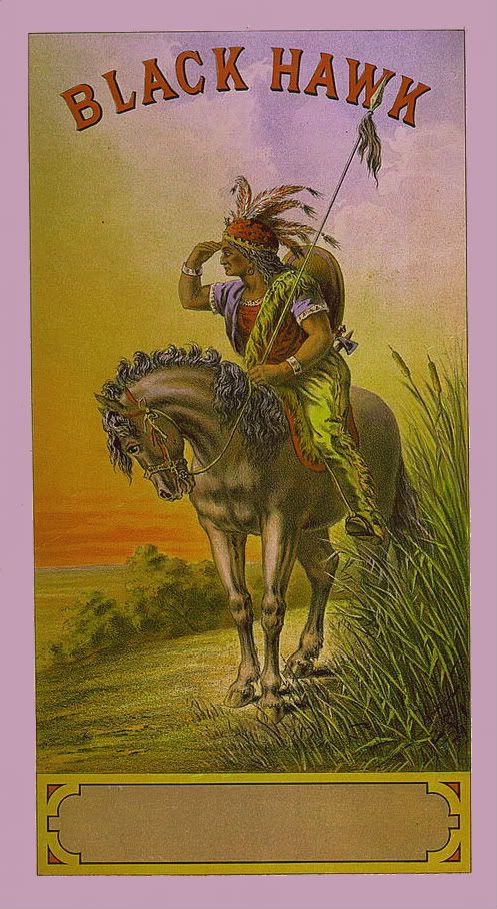 Tobacco package label for Black Hawk Brand. Label depicting "Black Hawk", on horse, scanning the horizon. 1870's.