This is the second part of a series of pictures taken by the Detroit Publishing Company, in and around New York City in the late 19th and early twentieth century. Please refer to the first part for credits and more information on the Detroit Publishing Company Collection.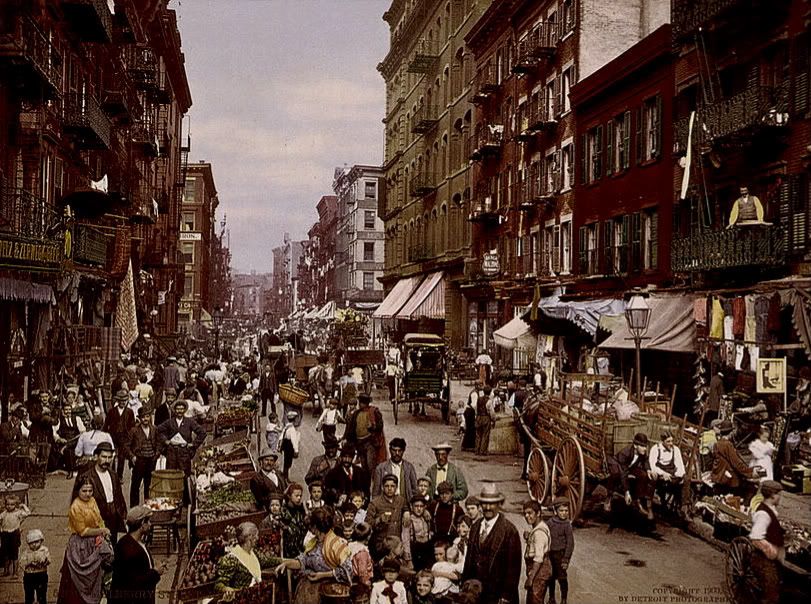 The famous
Mulberry Street
, New York City 1900.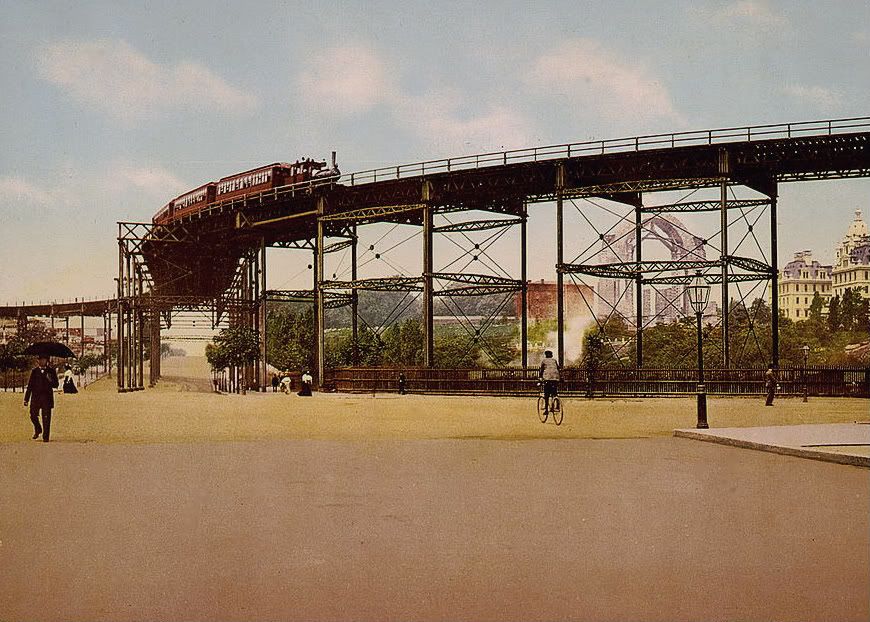 The Elevated train (now part of the subway system), photographed from One Hundred and Tenth Street, New York City 1900.
The Famous Bowery area, New York City 1900.
West Street, outside the Central New Jersey Railroad, New York City 1901.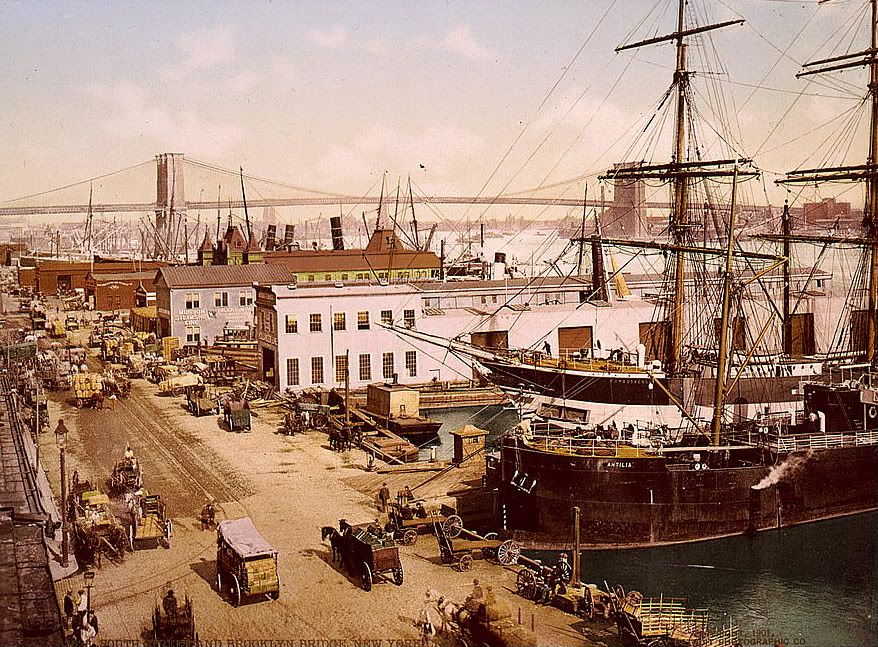 Detroit Publishing Company photograph of the South Street seaport, showing the Brooklyn Bridge in the distance, New York City, 1901.