The following photographs are taken from the
Detroit publishing company
collection of color
Photochrom prints
, housed at the library of congress. They were all taken around 1900 in the city of New York.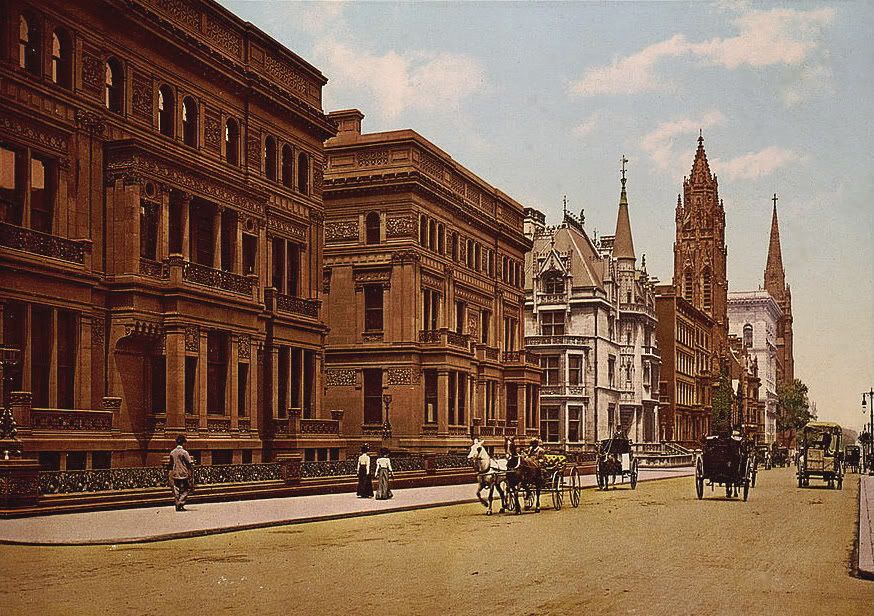 Fifth Avenue at Fifty-first Street, New York City 1900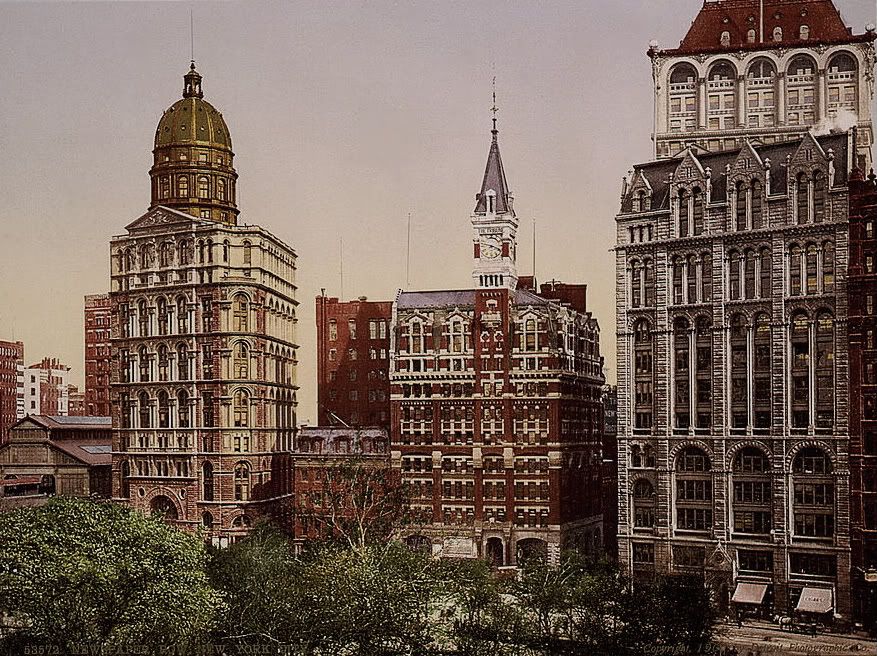 Newspaper Row in 1900, taken by the Detroit Publishing Company, showing the Sun Building, the Tribune Building (with clock tower), and the original New York Times Building. The area was extensively redeveloped in the 1960's under the Brooklyn Bridge Title I Project, and the site is now home to one place plaza, a complex of classrooms and administrative offices of Pace university.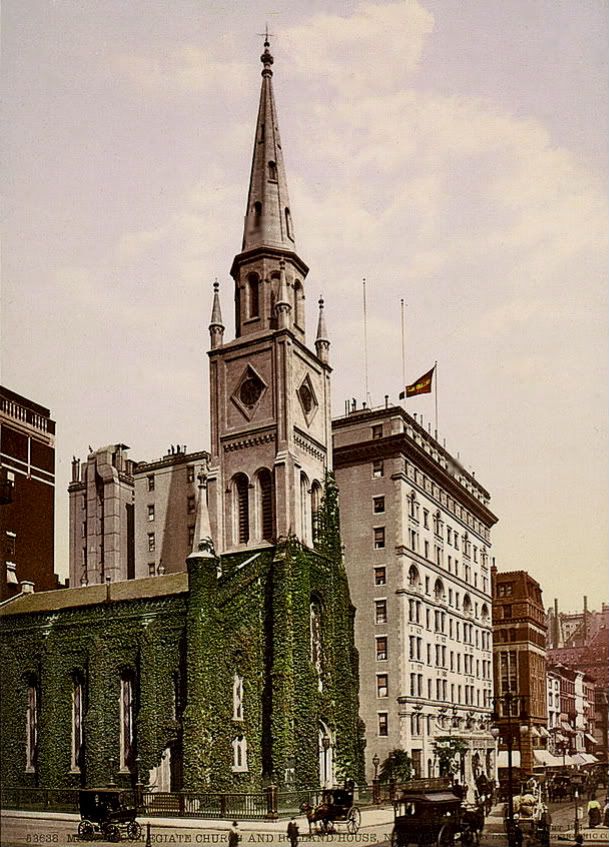 Marble Collegiate Church and Holland House, New York 1901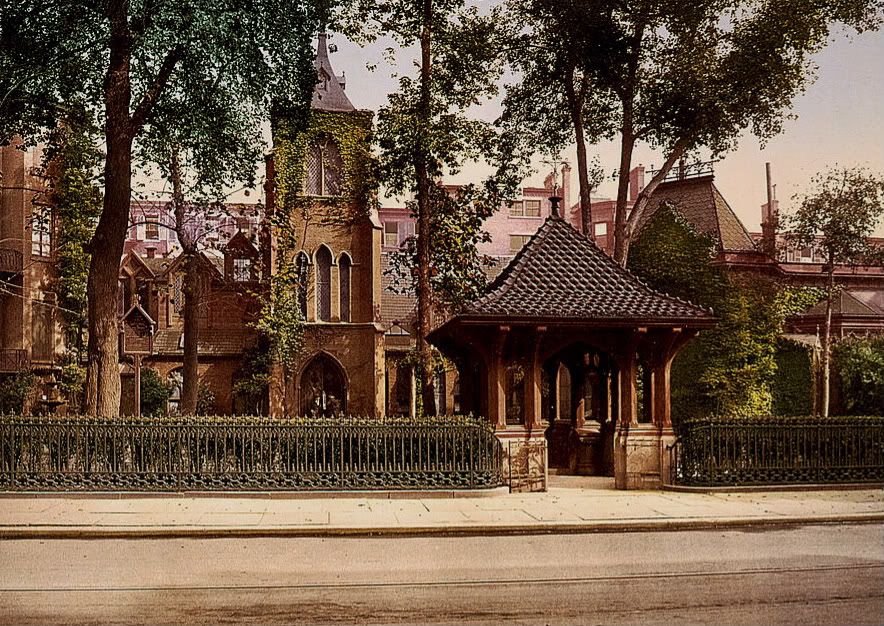 The Little Church Around the Corner
, New York City 1900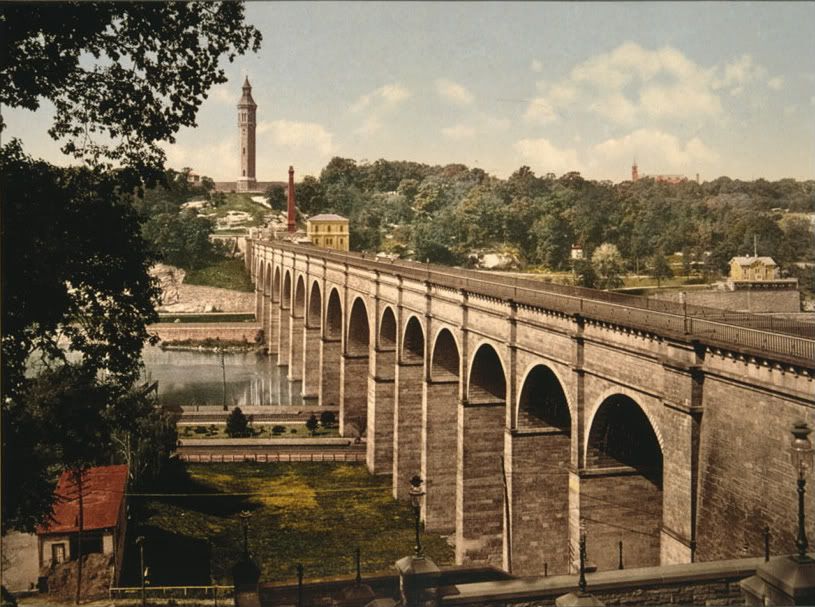 High Bridge
, New York 1900