Peter Henry Emerson (1856–1936) was a British doctor and photographer active in the latter half of the nineteenth century. Most famous for his naturalistic photographs of life on the Norfolk Broads in East Anglia, Britain.
He produced seven photographic books detailing life and work among the natural beauty of the Norfolk Broads. Below is a small selection of Photogravure prints taken from his various publications.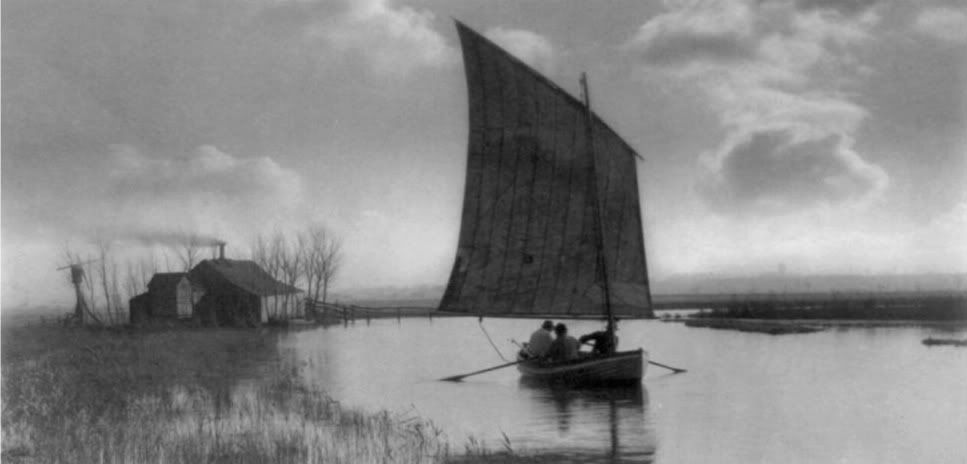 The Old order and the new 1886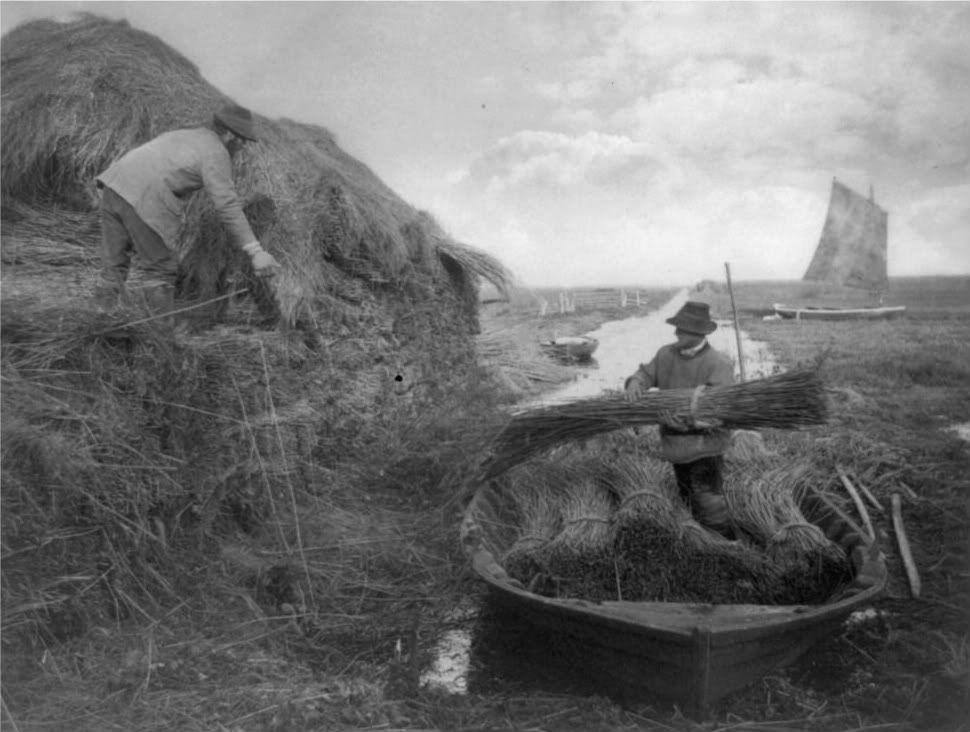 Ricking the reed, first published in: Life and landscape on the Norfolk Broads 1886.
Gathering Lillies 1886.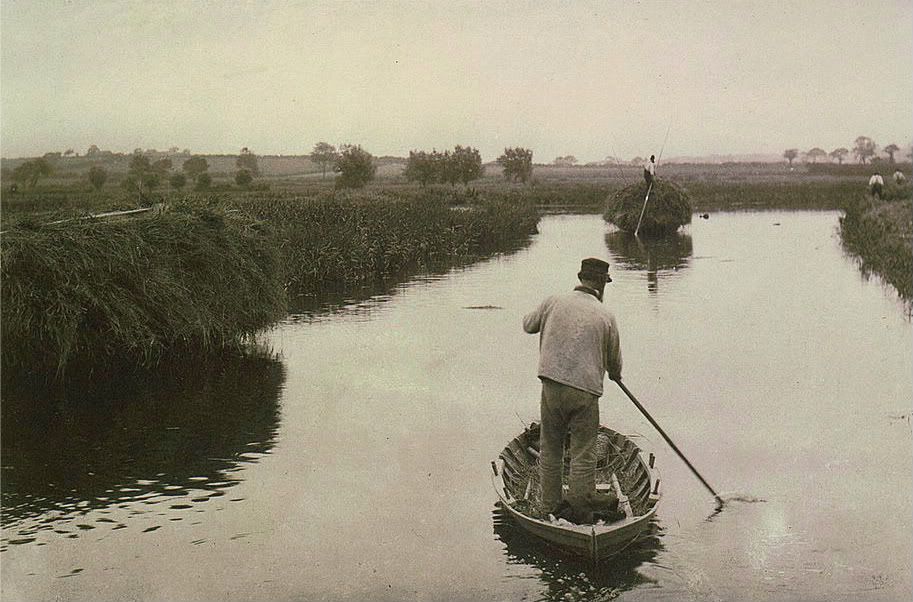 Quanting the marsh hay, Norfolk Broads, England 1886.
The mangold harvest 1887.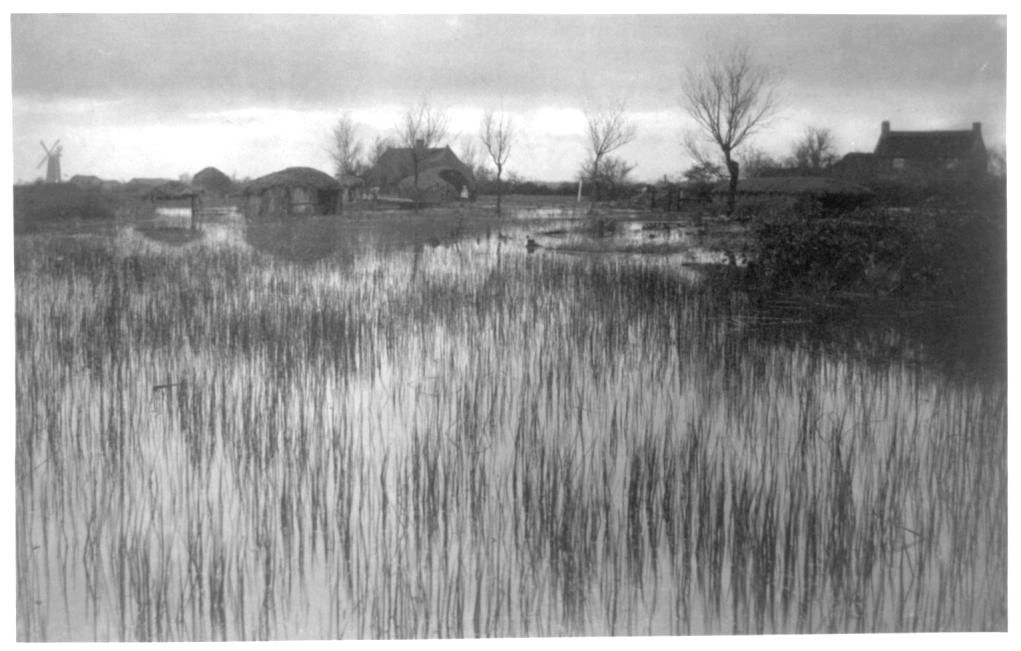 A rushy shore 1886.
Poling the marsh hay 1886.
More Information.