A small selection of lithographic advertising posters from the nineteenth century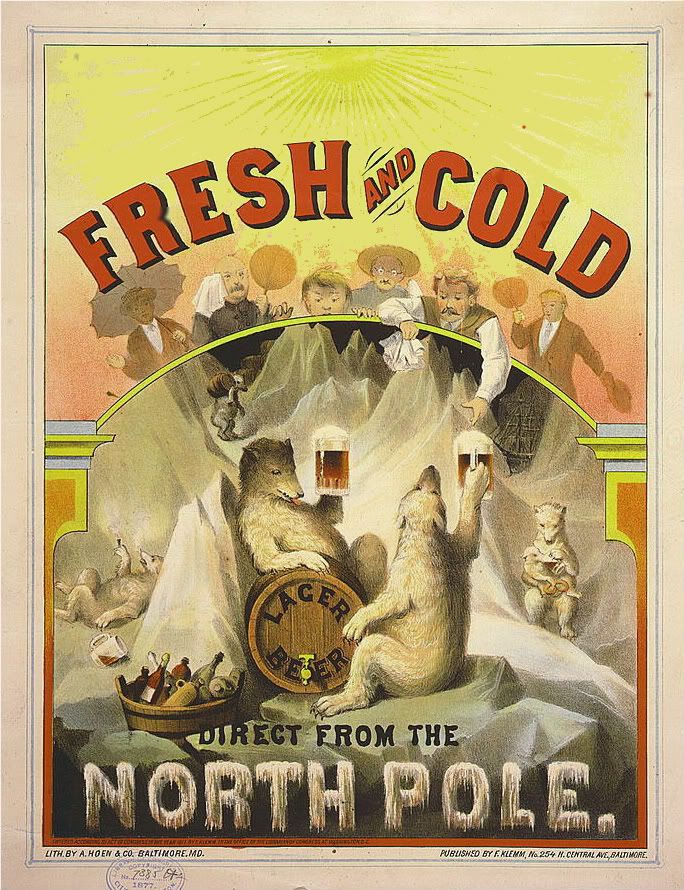 Fresh and cold, Direct from the North Pole, lager beer. Lithographic print by F. Klemm for A. Hoen & Co. Baltimore 1877.
Advertisement for Chew Punch Plug Tobacco, by the National Tobacco Works, Louisville, Ky.1886
Poster advertising a chance to see a panorama of Paris from large tethered balloon from the court of Tileries 1878.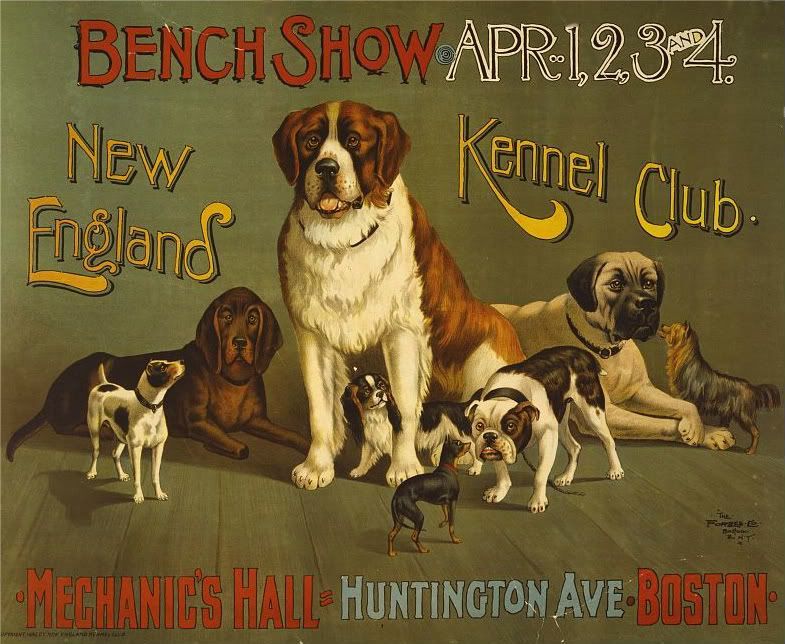 Poster for a Bench show at the New England Kennel Club, Boston. by The Forbes Co. 1890.
Poster for St. Nicholas Restaurant advertising Shell oysters received daily by express. by N. Morris, Cin. 1873.
Poster for North Carolina smoking tobacco with the advertisement printed in reverse, presumably to be seen in a mirror behind the serving counter, by the Marburg Brothers, 1879.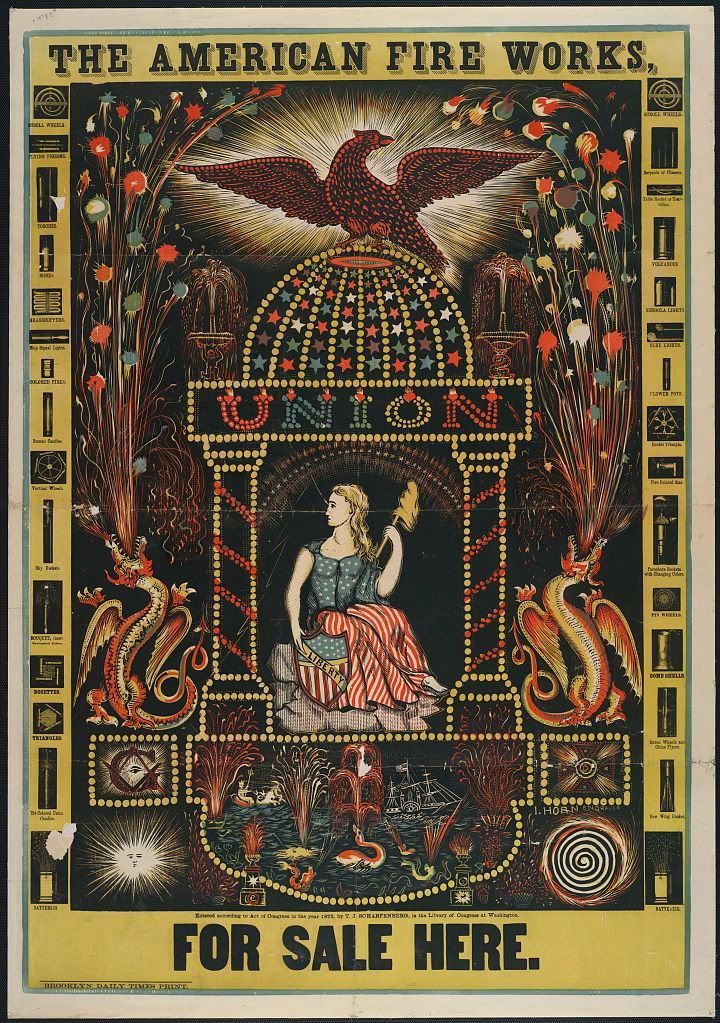 Poster advertising American fire works, on sale here by I. Horn, 1872.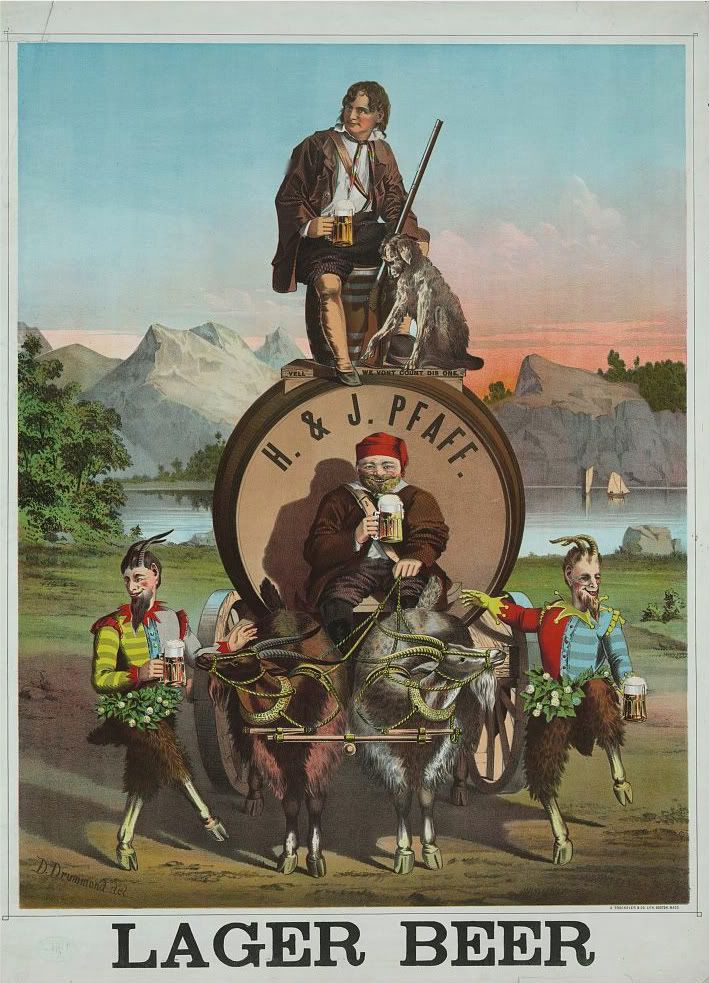 Poster for H. & J. lager beer by D. Drummond, Boston for A. Trochsler & Co. 1870.
Lager bier poster by J.Z Wood for Mensing & Stecher lithographers, 1879.
Poster for Moorhead's improved graduated magnetic machines by R. Major 1848.
Poster advertising Dobbins' medicated toilet soap by J. Haehnlen, Phila. 1869.