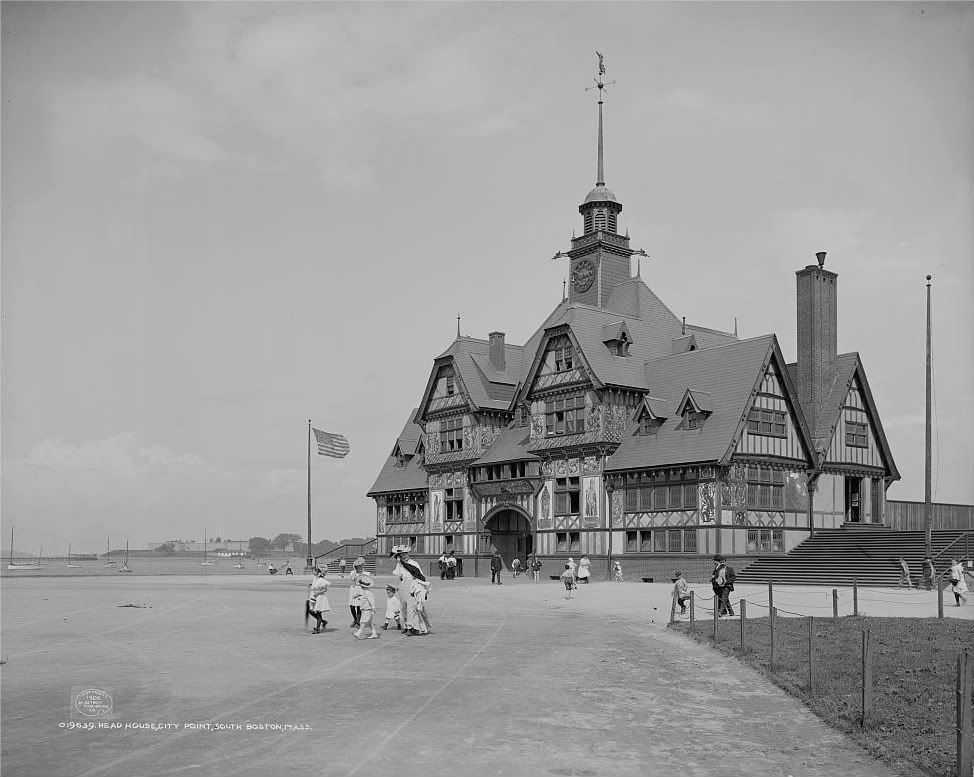 Image courtesy of the Library of Congress at Washington D.C.
Head house, City Point, South Boston, Mass. 1906

Head House was named after the fact that it sat on the head of a peninsula reaching out into Boston harbour. Designed in 1897 by Edmund M Wheelwright the restaurant and bathhouse was a popular tourist attraction at the turn of the 19th century.