A selection of photographs by American architectural, landscape, and nature photographer Samuel Gottscho (1875-1971)
View from the Empire State Building, New York City, to the Chrysler Building and the Queensboro Bridge January 1932.
Looking north from the Empire State Building, September 11 1933.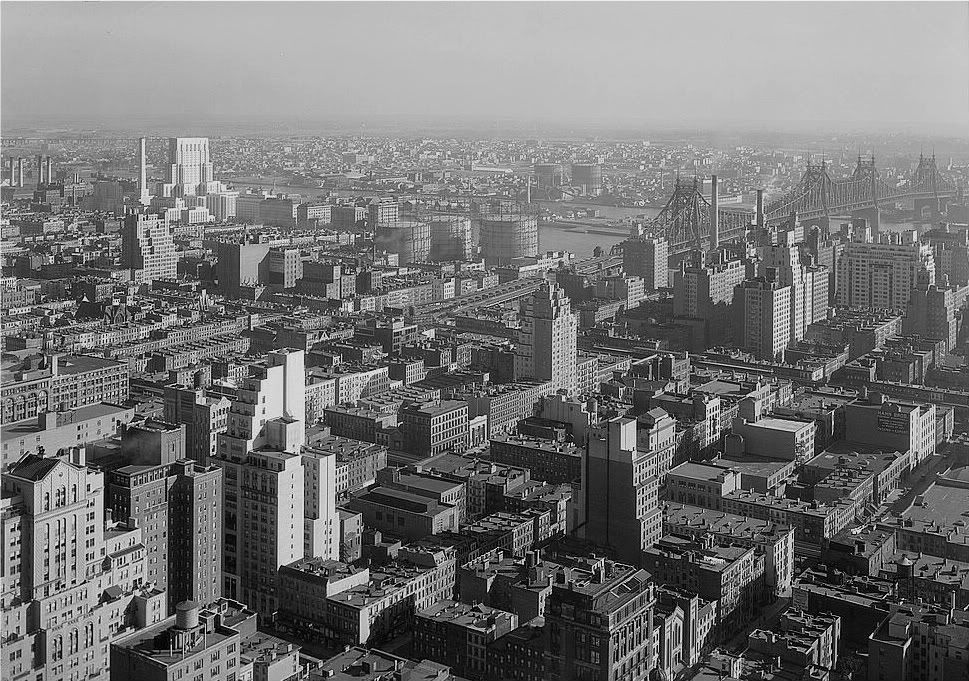 Views to New York Hospital and Queens from 515 Madison Avenue, January 1933.
Plaza buildings, reflected in open lake February 1933.
425 Park Avenue from northwest II, January 1957.
Plaza buildings 1933.
A Pier in Brooklyn, With views to Manhattan over East River, April 1934.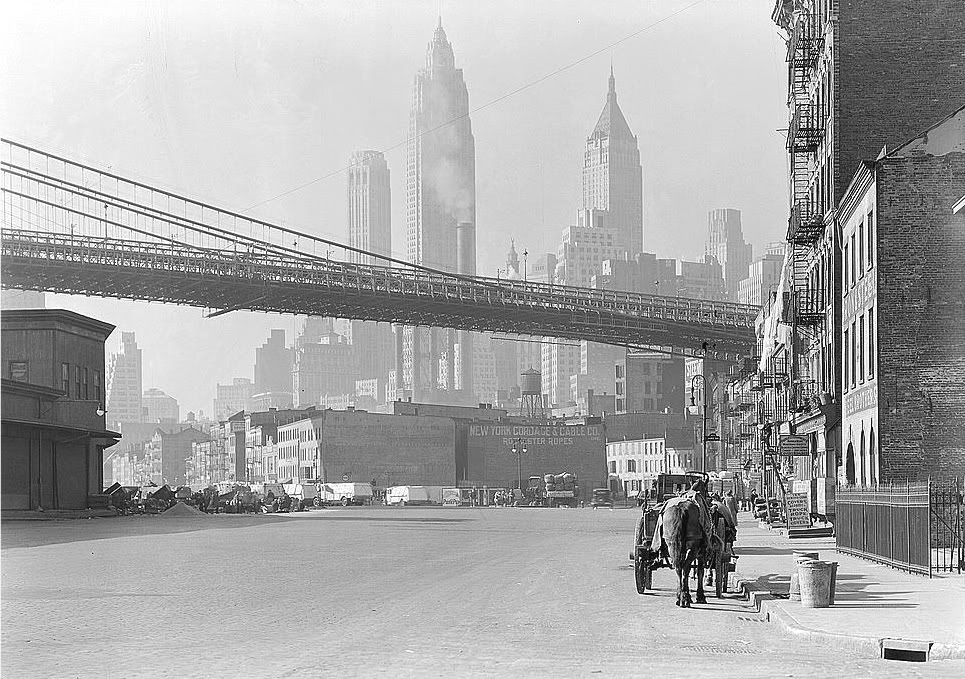 Looking down South Street II, November 1933.
The United Nations Building, taken from Welfare Island, 1957.
Times Square at night, December 1953.
More Information.