Statue of Liberty enlightening the world, New York Harbor 1890.

Statue of Liberty or "Liberty Enlightening the World" is Located on the 12 acre Liberty Island in New York Harbour. Formally known as Bedloe's Island, a 1956 act of Congress officially renamed it Liberty Island.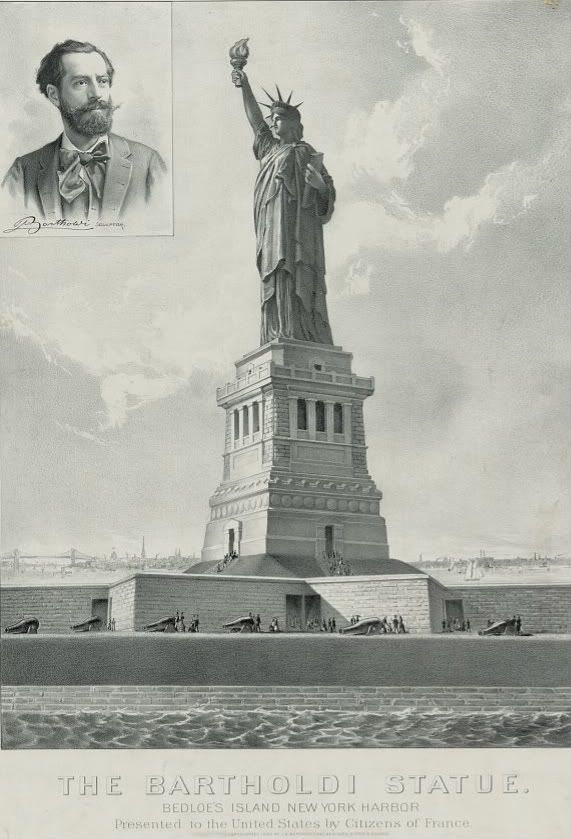 poster advertising the tower featuring image of Frédéric Bartholdi
The statue, designed in 1876 by french sculptor Frédéric Bartholdi was designed to be a gift to the United States to mark the Centennial of the American Declaration of Independence. Alexandre Gustave Eiffel (designer of the Eiffel Tower) designed the massive iron pylon and secondary skeletal framework which allows the Statue's copper skin to move independently yet stand upright.The first model of the statue, built on a small scale, was completed in 1870 and is now in the Jardin Du Luxembourg, Paris.
Workmen constructing the Statue of Liberty in Bartholdi's Parisian warehouse workshop; Winter 1882.

The site in New York Harbor was chosen by General William Tecumseh Sherman in 1877 after an act of Congress. Sherman chose the site Bartholdi favoured, then known as Bedloe's Island, where there was already the star-shaped Fort Wood, which could act as the planned star shaped foundation to the pedestal base.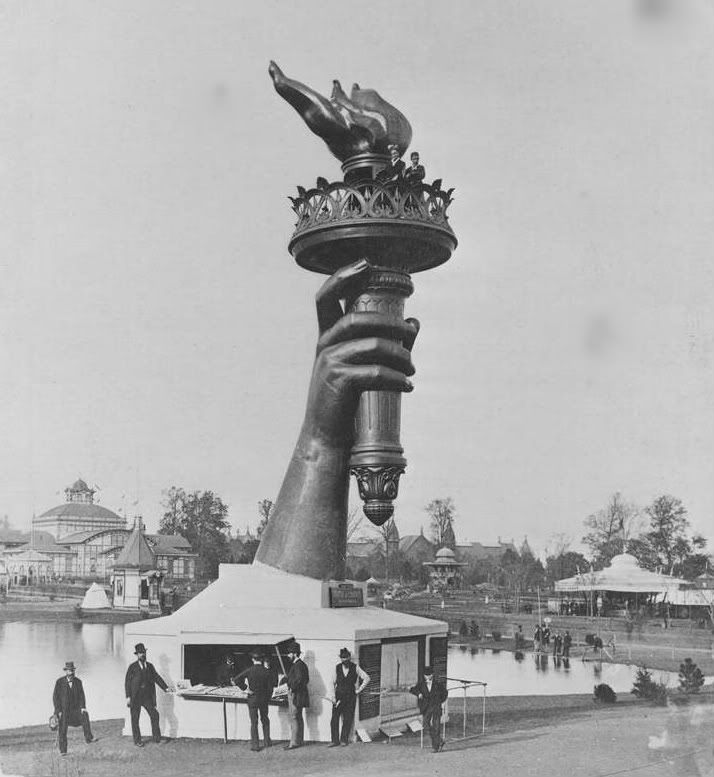 The torch and part of the arm of the Statue of Liberty, on display at the 1876 Centennial Exhibition in Philadelphia.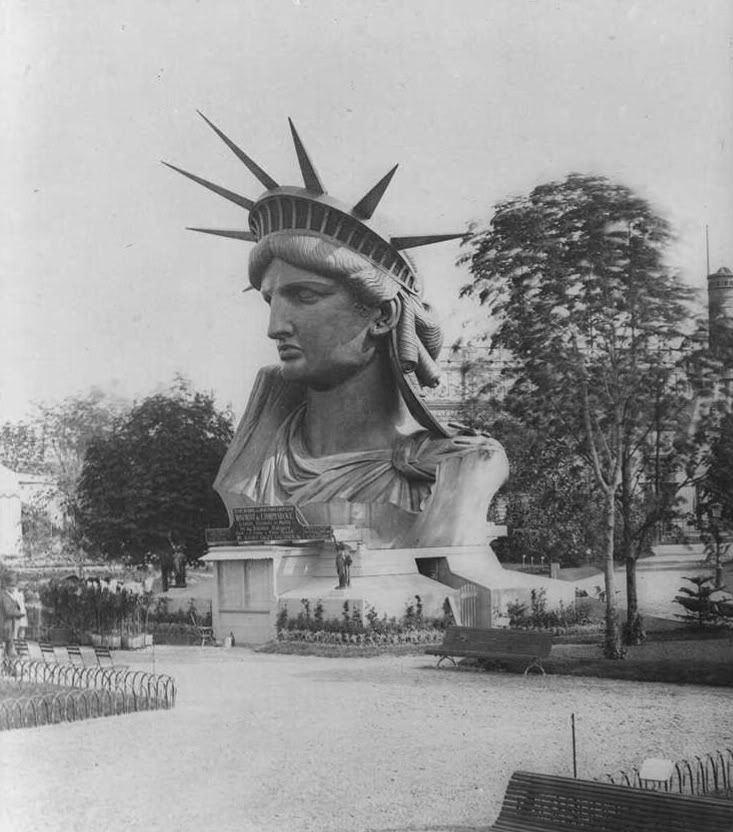 Head of Statue of Liberty on display in park in Paris 1883
Bartholdi had planned to have the statue completed by July 4 1876, but delays prevented it. However, the right arm and torch were completed. These parts of the statue were displayed at the Centennial Exposition in Philadelphia, where visitors were charged 50 cents to climb the ladder to the balcony.


Poster advertising the statue
The cornerstone of the pedestal, designed by American architect Richard Morris Hunt, was laid on August 5 1884. Construction had to be stopped due to lack of funds in January 1885, but resumed on May 11 1885 after more funds were raised, the pedestal was at last completed on April 22 1886.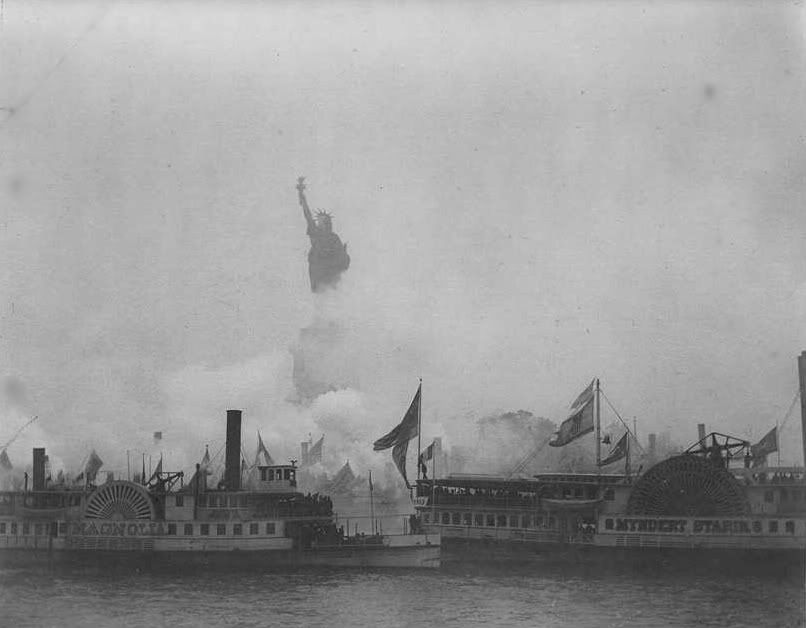 Inauguration of the Bartholdi Statue, Harbor of New York-Military and naval salute, the President's arrival at Liberty Island 1886 Oct. 28,
The statue, which was stored for eleven months in crates waiting for its pedestal to be finished, was re-assembled over the next four months. The Statue of Liberty was unveiled by President Grover Cleveland on October 28th 1886, in front of thousands of spectators.
Statue of Liberty circa 1894.

More Information
Wikipedia article on the
Statue Of Liberty