Tilt-shift miniature fakes.
Fake Tilt Factory ©giumaiolini's
Tilt-shift miniature faking is a process in which a photograph of a real life location or object is manipulated so as to look like a photograph of a miniature or scale model. To achieve this effect the photographer photoshops the focus of the photograph, to simulate a shallow depth of field, which is more normally associated with a photograph of a miniature model. The area surrounding the central field of focus is blurred, and the colours of the original photograph are heightened.
Anhangabaú Valley© rednuht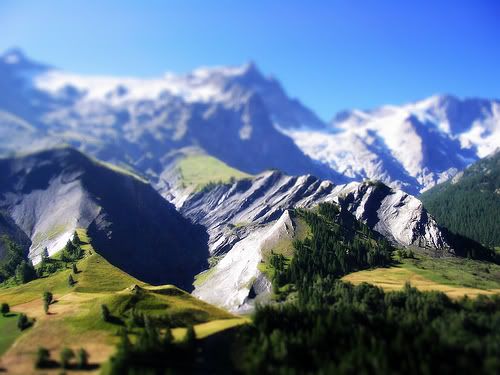 Alps picture ©bennecontentos
more info on tilt shift facking from wikipidia