The Brooklyn Daily Eagle was published between 1841 and 1955 in Brooklyn, New York City. Among the Eagle's many distinguished editors were Walt Whitman, Thomas Kinsella, St. Clair McKelway, Cleveland Rogers, Frank D. Schroth, and Charles Montgomery Skinner.
The Brooklyn Daily Bulletin took over the original Eagle moniker in 1955 when the original paper went under after a prolonged strike by The Newspaper Guild. In 1996 it merged with a newly revived Brooklyn Daily Eagle, and now publishes a morning paper five days a week under the Brooklyn Daily Eagle name.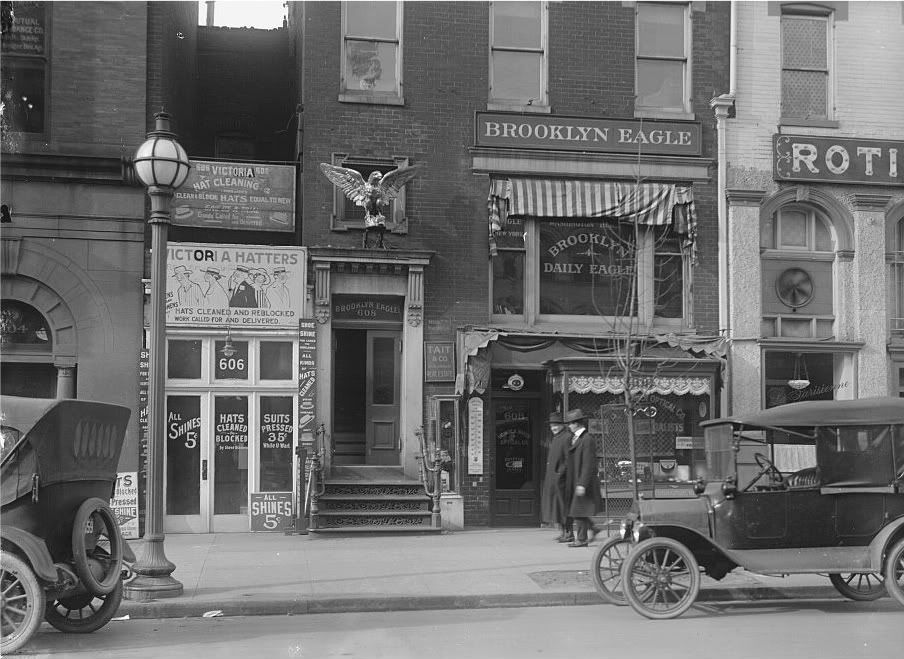 The Brooklyn Daily Eagle offices by Harris & Ewing 1916.