A collection of old magician's promotional posters, produced mainly between 1880 and 1925, the posters are mainly lithographic prints produced by promotional companies to advertise tours or stage shows that were being performed.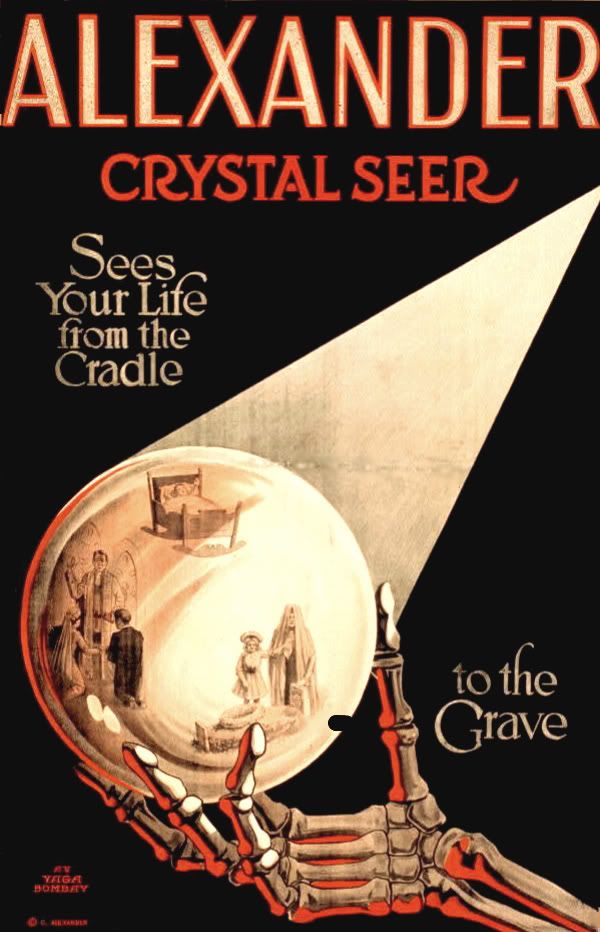 Alexander The Crystal seer (Claude Alexander Conlin)
Herrmann The Great (Alexander Herrmann)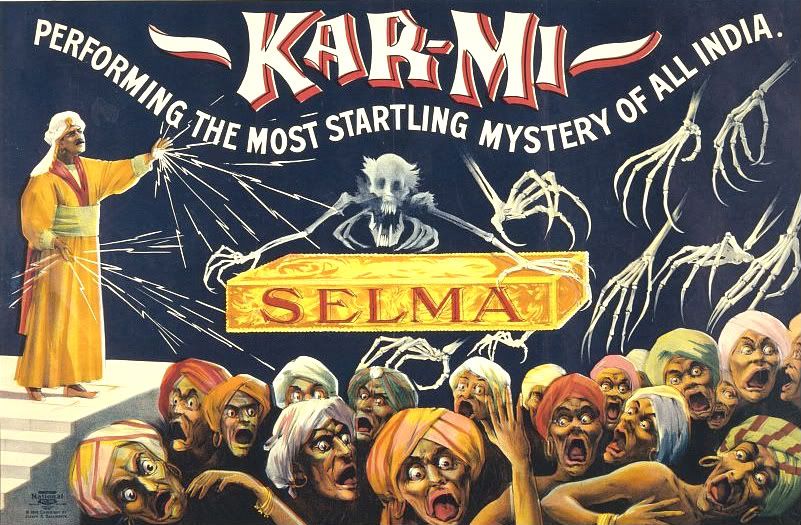 Kar-mi poster circa 1914.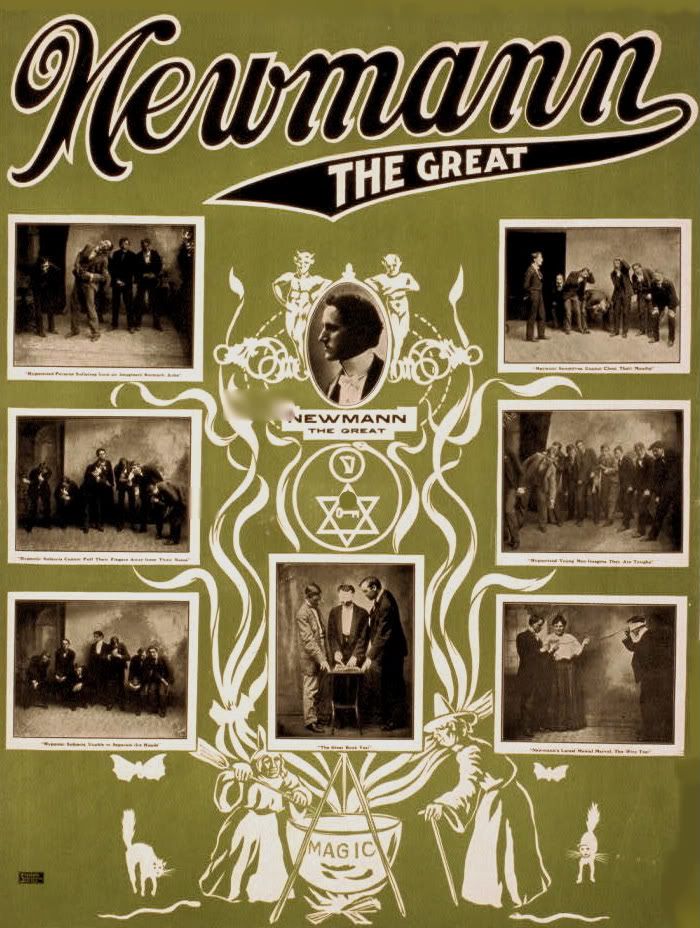 Newman The Great poster circa 1898.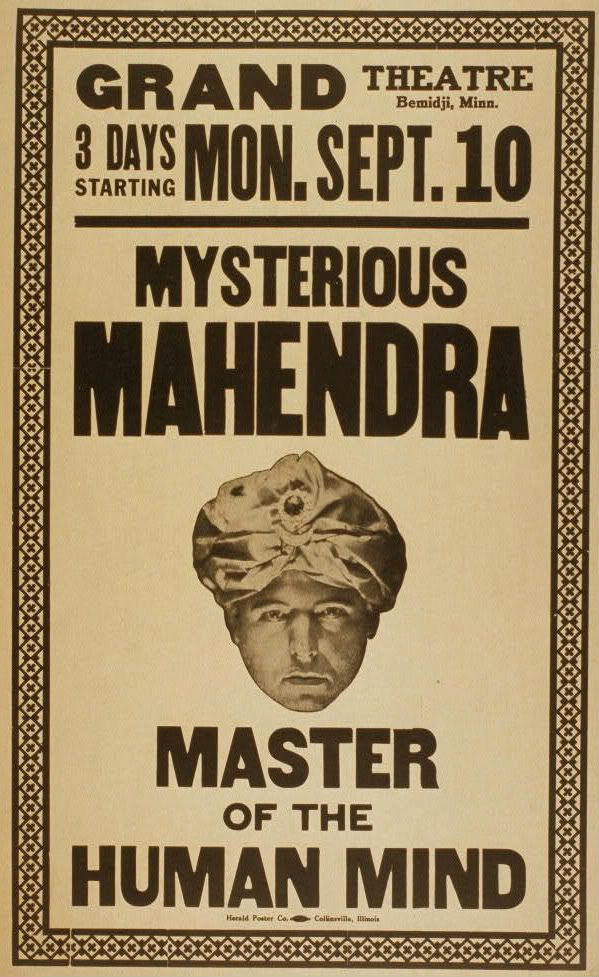 The Mysterious Mahendra poster circa 1923.
Harry Kellar poster 1894.
Frederick Bancroft Prince Of Magicians
Laurant poster 1913
Von Arx ( Charles Albert Nicol)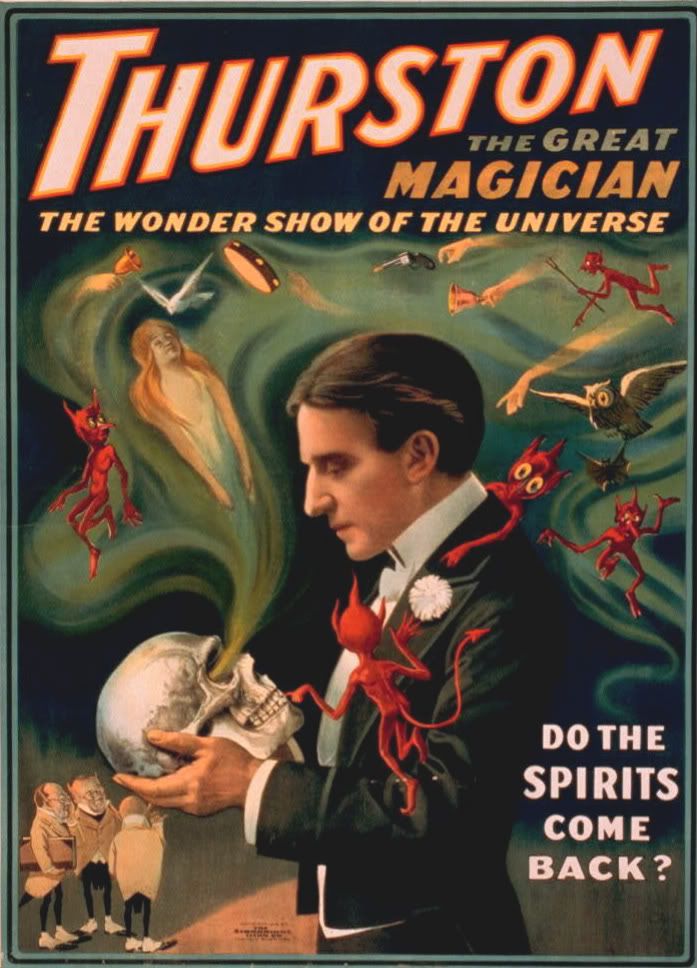 Thurston The great Magician poster 1915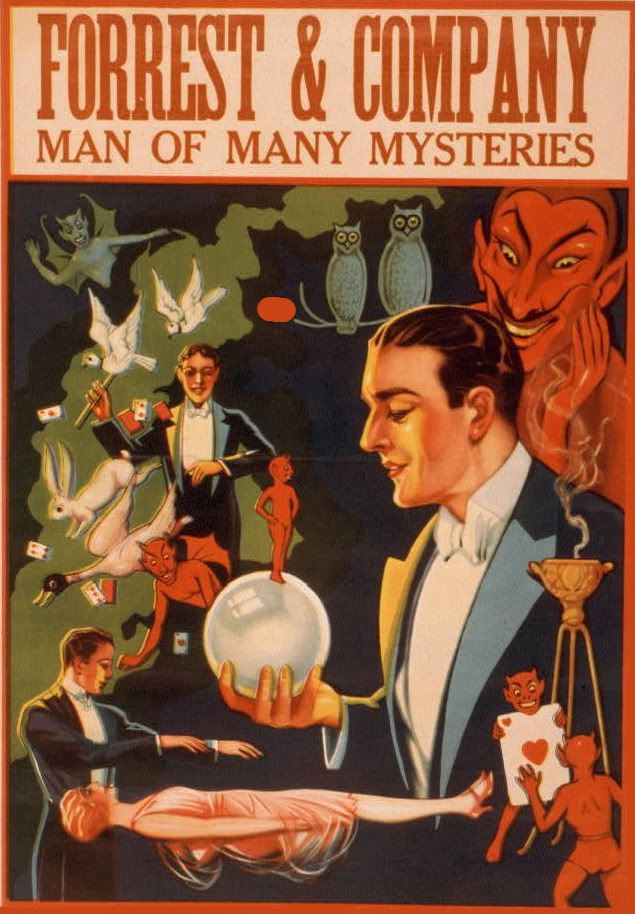 Forrest And Company
The Flints
Hartz, premier conjurateur poster 1900.